Amsterdam

>
Tours
> Pub Crawls
Amsterdam Pub Crawls

Amsterdam pub crawls is a fun way to explore the city! Hit the best bars with professional guides and get the most out of Amsterdam's nightlife!
---
Amsterdam Pub Crawl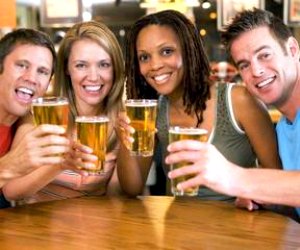 Price from: €17,00; Duration: 7 hours
This is one of the most popular Amsterdam pub crawls - you will be able to explore the city's many nightclubs and bars in one go! You will be able to enjoy drinks while meeting interesting people from all over the world. There are 2 different options you can choose from. You can either pick the Red Light District route or the Leidseplein Square. Both routes will allow you to experience Amsterdam's lively nightlife. Your guide will lead you to handpicked clubs and bars. At each location you will be able to enjoy a free drink. This pub crawl will keep you entertained till dawn.
---
Red Light District Party Pub Crawl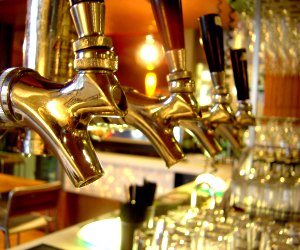 Price from: € 17.00; Duration: 5 hours
Explore the city's famous Red Light District and party like never before with these great Amsterdam pub crawls! This is a 5 hour Amsterdam sightseeing tour that will take you to some of the best clubs and bars in the Red Light District. At the start of the tour you will get unlimited vodka shots before you embark on a party trip through the district. A local guide will take you to 5 handpicked clubs and pubs where you will enjoy a free Jagermeister shot at each venue. The tour also offers you free entry to each club and the opportunity to party with people from all over the world.
---
Ultimate Leidesplein Party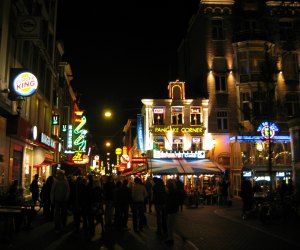 Price from: € 19.95; Duration: 6 hours
Visit some of the best known nightlife areas of Amsterdam in Rembrandtplein and Leideseplien. These 6 hour long Amsterdam pub crawls will allow you to visit the best bars and clubs in the city and meet people from every part of the world. This Amsterdam sightseeing tour provides you free entry to 6 different clubs and provides you a free drink at each venue. You will also receive unlimited vodka shots at the start of the tour. The tour is led by a professional guide and all venues are handpicked to provide you a glimpse into the vibrant and lively nightlife of the city.
---
Small Group Amsterdam Beer Tour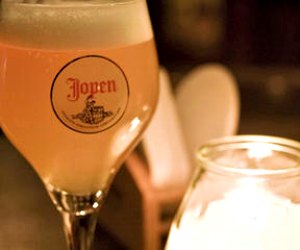 Price from: €45,00; Duration: 3 hours
On this 3 hour small group beer tour, you will have the opportunity to learn more about the local brewing culture and visit some of the best bars in the city. These evening Amsterdam pub crawls are led by a local guide. You will walk along the cobblestoned streets of the city and pass by beautiful gabled houses and canals. You will also visit several different bars that the locals love and try 3 Dutch beers along with a traditional snack. You will also visit the Red Light District and then to a small brewery to sample their beers in a tasting room. This tour will end in a very popular local beer hall.
---
Amsterdam Walking Tour With cheese and Wine Tasting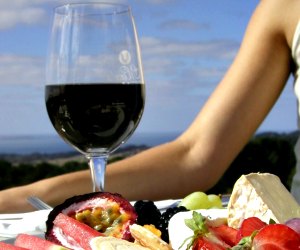 Price from: €25,00; Duration: 3 hours
Have you tried all Amsterdam pub crawls? Don'tmiss this fun wine and cheese tour that will allow you to get a more personalized experience. The tour starts at Central Square where you will meet your guide and then set off walking to the city's historical center. You will learn more about the history of the city while exploring the cobblestone streets. Walk along the canal belt to see many attractions like the Amsterdam Museum, Old Church and monuments related to the city's Golden Age. You will also be able to visit a traditional cheese store and sample wine and cheese. You will also have the option to upgrade the ticket to include a canal tour.
---
beerbike tour
While there are quite a lot of bars and pubs in Amsterdam, a beerbike tour is perhaps one that is the most fun and memorable. Pedal through the historic streets of the city for two hours as your guide takes you through some of the most beautiful spots of the city. Savor a drink from the 30 liters available on board. You will be riding through the Canal Belt of Amsterdam on this very unique bike. Accommodating 15 passengers, you will have a designated driver to ensure a safe trip while you get to know the other passengers and have a good time. The beerbike is a familiar site in Amsterdam since it is often used for bachelor parties, company outings and festivals. It is equally famous with vacationers who want a good time while getting acquainted with this beautiful city.