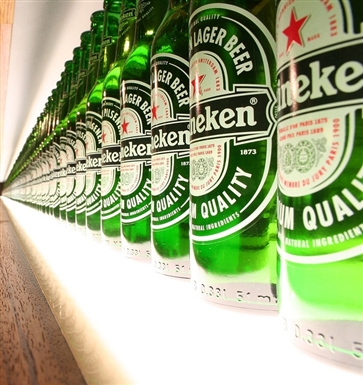 If you're a fan of beer, then the Heineken Experience in Amsterdam should be at the top of your list of must-visit attractions and things to do in Amsterdam! This interactive, semi-guided tour takes visitors through the historic brewery and provides an in-depth look at the famous Heineken brewing process. From the history of the brand to a fully immersive light show, this is an experience that beer enthusiasts won't want to miss.
Located in the heart of Amsterdam, the Heineken brewery has been producing world-renowned beer since 1867. Today, the brewery has been transformed into a fun and educational experience for visitors. As you tour the historic brewing rooms, you'll get up close and personal with authentic 18th-century wooden and copper machinery. And, with interactive games from the brand's global sponsors, like Formula 1, UEFA Champions League, and the Rugby World Cup, there's something for everyone.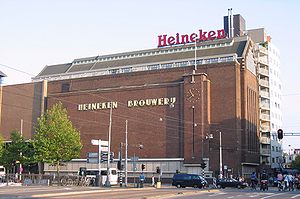 Heineken Beer Brewery in Amsterdam
One of the highlights of the Heineken Experience is the chance to learn exactly what goes into each bottle of Heineken beer. With just four all-natural ingredients, you'll taste, touch, and smell the key elements individually, and then together, to understand the science behind this famous brew.

To top off your visit, there's a beer-tasting session during the tour, followed by two more free beers at the atmospheric bar at the end of the experience. You'll come away not only understanding, but also speaking the international language of Pilsner.
Don't miss your chance to discover the world of Heineken and learn about the iconic brewing process. Book your visit today and get ready to arrive thirsty for the Heineken Experience!