Things to Do in Amsterdam
in september 2023

September is a great time to visit Amsterdam and find out what are things to do in this versatile city! The weather is getting cooler, but there are many events and things to see, such as best Amsterdam concerts and Amsterdam Tattoo Convention with amazing artwork by talented tattoo masters. If you are into sports, it's worth to see World Series of Darts Finals in Amsterdam, or take a tour to Ajax home stadium - Johan Cruijff Arena, that is also a location for the biggest Amsterdam concerts. September is a beautiful time to walk around Amsterdam, to take a biking tour or a canal cruise. Also, you can get out of the city and visit medieval town of Haarlem just a short trip from Amsterdam. With so many things to do in Amsterdam, you will definitely have a great time! Let's go!
---
Contents: Top 3 Amsterdam Tours :: Visit Johan Cruijff Arena :: Best Amsterdam Concerts in September :: Amsterdam Tattoo Convention :: World Series of Darts Finals in Amsterdam :: Self Guided Walking Tour in Amsterdam :: Visit Haarlem on a Tour from Amsterdam :: 
---
Let's talk about Amsterdam weather in September! In first days of autumn, Amsterdam enjoys mild temperatures and occasional rainfall, making it advisable to bring raincoats and jackets for the unpredictable Amsterdam weather. The average daily temperature ranges from around 13°C to 22°C (55.4°F to 71.6°F), so dressing in layers will help to stay comfortable throughout the day. The Dutch landscape generously compensates brisk winds and damp embrace of September weather by dressing in its best colours of autumn foliage, as if to offer nature's heartfelt response. Amsterdam transforms into a canvas of rich autumn hues, as the trees adorn themselves with a tapestry of fiery reds, burnt oranges, and golden yellows. The canals mirror the warm palette, creating a tranquil reflection of nature's artistry. As the cool breeze rustles through the leaves, the city's streets become pathways through a captivating symphony of fall colors, painting a serene and inviting portrait of the season. Enjoy it!
---
TOP things to do IN AMSTERDAM IN september 2023
Johan Cruijff Arena:
A Must-Visit for Football Fans in Amsterdam
Nestled in Amsterdam's heart, the Johan Cruijff Arena is a cherished hub for Ajax Amsterdam and its ardent supporters. It's not just a tour, it's one of the top things to do in Amsterdam for sports lovers. With its modern features and the iconic red and white motif, the stadium offers a captivating experience, inviting visitors to take a peek into the world of soccer as a part of Amsterdam culture.
The Johan Cruijff Arena, located in Amsterdam, is a place of immense importance to Ajax Amsterdam and its fans. The address is pretty simple: Johan Cruijff Boulevard 1, 1101 AX Amsterdam, Netherlands. This medium-sized stadium is equipped with modern technologies and even boasts a retractable roof. The stadium's appealing red and white color theme adds to its charm. Throughout the tour, the guides provided a wealth of knowledge about Ajax and the stadium, creating a friendly and informative atmosphere. Visitors have the opportunity to explore various areas, including the dressing rooms and media room, and experience the thrill of standing on the pitch with music blaring in the background, making it a memorable experience for any football enthusiast. The Johan Cruijff Arena truly stands as a tremendous venue with great acoustics and sound, leaving a lasting impression on all who visit.
Read about other top attractions in Amsterdam
---
BEST AMSTERDAM CONCERTS IN september 2023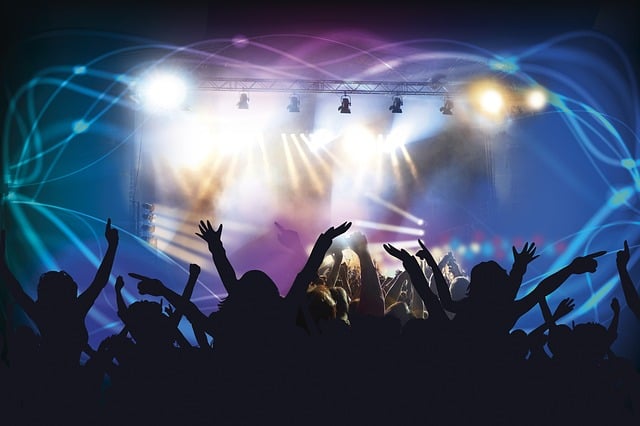 September 2 and 3 - Netta
In September 2023, the renowned Israeli singer-songwriter and body-positive advocate, Netta Barzilai, will be performing in Amsterdam. Her captivating style and use of a looper have garnered global attention, particularly after her Eurovision-winning song "Toy." The concert promises a dynamic setlist, featuring hit songs like "Nana Banana," "Everything," "Efes Maamatz," "You Spin Me Round (Like a Record)," "I Love My Nails," and her iconic track "Toy." It's an empowering and unforgettable musical experience you wouldn't want to miss in the vibrant city of Amsterdam! - BUY TICKETS

September 7 - Stephen Lynch
Tourists visiting Amsterdam in September 2023 will have the chance to experience the hilarious and talented Stephen Lynch live in concert. Known for his comedic songs that mock daily life and popular culture, this American comedian, musician, and actor will bring his "Time Machine" tour to the city. The setlist includes crowd favorites like "Summer Song," "Tattoo Too," "No Meat," and more, promising a night of laughter and music that his fiercely loyal fans from all over the world eagerly await  - BUY TICKETS

September 21 and 22 - Jimmy Carr "Terribly Funny 2.0 Tour"
One of the most anticipated events in September 2023, Amsterdam welcomes renowned comedian Jimmy Carr, as part of his "Terribly Funny 2.0" tour. With a reputation as the UK's most beloved comedian and the star of a highly streamed Netflix comedy special, Carr's performance promises razor-sharp wit and fearless political incorrectness, showcasing black humor at its best. Audiences can look forward to a night filled with new material, covering a wide range of terrible things that are sure to keep them laughing throughout the entire show  - BUY TICKETS
September 23 - New Order
New Order, the legendary English rock band led by vocalist and guitarist Bernard Sumner, is set to perform a highly anticipated concert in Amsterdam in September 2023. Formed in 1980, the band gained recognition for their unique blend of rock, dance rhythms, and electronic instrumentation, and their 1983 hit "Blue Monday" remains an iconic club track and the best-selling 12-inch single of all time. Fans can look forward to a captivating performance that showcases New Order's enduring musical legacy during the Amsterdam concert  - BUY TICKETS

September 28 - 50 Cent "Final Lap Tour"
In September 2023, Amsterdam will host an electrifying event as the legendary rapper 50 Cent celebrates the 20th-anniversary of his debut studio album with "The Final Lap" tour. With over 30 million albums sold worldwide and a Grammy Award, 50 Cent is a true icon in the music industry. The Amsterdam concert on Thursday, 28 September, marks the beginning of the European leg of this thrilling tour, where fans can groove to some of his greatest hits, including chart-topping songs like "P.I.M.P.," "Hate It or Love It," "Candy Shop," "The Woo," and "Magic Stick."  - BUY TICKETS

Check out our full Amsterdam Concert Schedule following this link!
---
Amsterdam Tattoo Convention
September 15-17, 2023
When: September 15, 16 and 17, 2023
Where: NDSM Loods, Amsterdam.
Looking for unique things to see in Amsterdam in September 2023? The Amsterdam Tattoo Convention is an international gathering celebrating art, culture, and individual expression, with around 270 talented tattoo artists from diverse backgrounds showcasing their work. The event will spotlight traditional Japanese, Thai, and Maori handpoke tattoos, offering visitors a unique insight into these ancient practices. Beyond tattoos, the convention will feature various vendors, music, and a festive atmosphere, welcoming people from all walks of life to appreciate the profound beauty of this art form. This year's special guest is Matt Gone, famously known as The Checkered Man, who holds the record for the most squares tattooed on his body since 2014, a total of 848 and possibly more now. He chose squares due to their ubiquity in everyday life, providing symmetry that camouflages the asymmetry caused by his birth defects. Apart from his square tattoos, he has acquired a diverse array of other tattoos from 155 different tattoo artists. Matt's fascination with tattoos began at 14, and he considers them an expression of personal freedom and his unique appearance. He also possesses exceptional tattoos, such as his tattooed tongue and eyeballs, and has used tattooing to reshape his body and embrace his distinctiveness. This is a great event for all tattoo lovers! Tickets are available at the door for the event taking place from September 15 to September 17 at NDSM Loods in Amsterdam, Netherlands.
---
---
World Series Of Darts Finals
September 15-17, 2023
The World Series of Darts Finals, scheduled from September 15-17, 2023, promises an exciting showcase of talent at the AFAS Live Arena in Amsterdam. With the world's top eight players from the World Series events and a mix of 16 qualifiers and wildcards, the competition will be intense as they vie for the coveted title. Fans can look forward to witnessing thrilling matches as reigning champion Gerwyn Price aims to defend his title after a stunning victory against Dirk van Duijvenbode in the last year's final.
---
self guided walking tour in amsterdam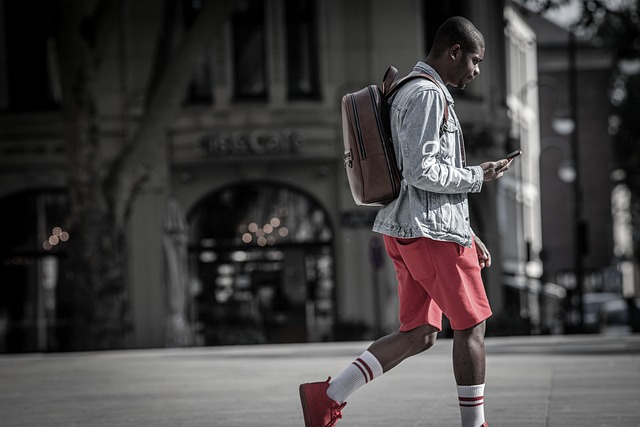 Price: under 10 Euros for a group of up to 4 people
Looking for a cheap yet versatile self-guided walking tour in Amsterdam? How about SmartWalk, an innovative self-guided tour app with a map that allows you and your friends experience Amsterdam in a unique way at your own pace! Listen to its intriguing stories, and uncover hidden gems using your smartphone as your guide. SmartWalk is one of the best self-guided tours, as it provides cultural and historical insights through WhatsApp, complete with interactive questions to earn points. As you visit each location, photos will appear in WhatsApp for you to save and share with ease. Additionally, enjoy €25 worth of discount vouchers for various attractions, museums, and restaurants. SmartWalk offers flexibility, allowing you to start your adventure whenever you like. Available in Dutch, English, German, Spanish, and French.

---
visit haarlem on a trip from amsterdam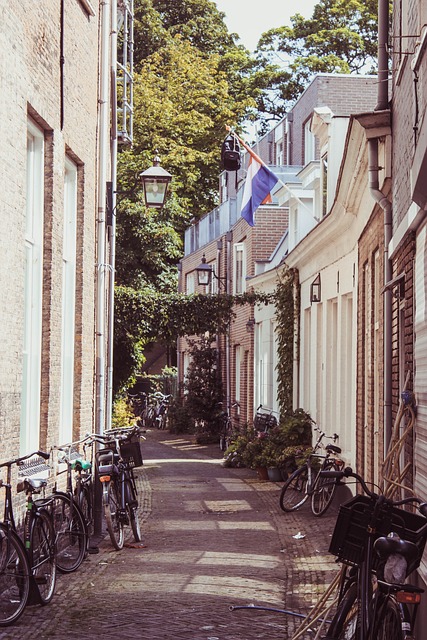 Price: from 157 EUR - Duration: 5 hours (half day)

Discover the charm of Haarlem through a personalized and guided tour, designed to provide an authentic local experience. Led by knowledgeable guides passionate about their city, participants will explore Haarlem's rich history, cultural nuances, and its vibrant culinary scene. The tour takes you along hidden streets away from the typical tourist paths, offering a glimpse of grand architectural marvels and tranquil canals. Starting from Amsterdam Station or Haarlem itself, you will traverse the enchanting courtyards, centuries-old monuments, and cobblestone lanes of this university town. The itinerary encompasses visits to iconic landmarks like Molen de Adriaan, the Grote Kerk, and the bustling Grote Markt, where you can immerse yourself in daily life activities. The tour's flexibility allows for personalization based on preferences, ensuring a tailored and immersive experience. Upon booking, the local partner's team will assist in arranging specific requirements for a truly memorable adventure.
---
Check out other website pages to read useful tips about public transport in Amsterdam and things to know for your first visit. Also, see other attractions such as Red Light District area and best day trips from Amsterdam. But most of all, enjoy your stay!
To make sure you don't miss our updates, you can follow Amsterdam-2-Go by clicking on one of our social media buttons!
Image credits: