Explore the Art Galleries of Amsterdam
Amsterdam is a city with centuries-long history and hence the large number of big and small art galleries. Many well-known artists lived and worked in Amsterdam, and nowadays there are many young, aspiring artists with their works exhibited in different art galleries. It's fun to explore, discover and admire! You will be blown away!

Art galleries can be found in many neighborhoods of Amsterdam, but the most interesting art galleries can be found in the Jordaan and the Spiegelkwartier areas (southern canal belt). Take a nice stroll around the small streets and indulge yourself in this romantic part of Amsterdam.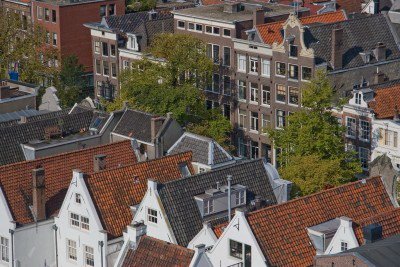 Why is Amsterdam so popular among artists, architects and designers from all over the world? Besides the history of the famous Dutch painters like Van Gogh and Rembrandt, there is also a famous architectural history in Amsterdam, like "The Amsterdamsche School" and there have been famous designers who made world fame from Amsterdam.

The best answer is that Amsterdam still has "the name" and the "atmosphere". Also there are two prestigious schools for art: the Rijksacademy and the Rietveld Academy.
So the city still attracts young artists from all over the world to show their products in one of the many art galleries of Amsterdam.
The art galleries exhibit paintings, contemporary photography, abstract and experimental art from Dutch artists, but also from international artists. Very modern, experimental art, photography and other mixed-media is the most popular exhibit at the moment.

Our selection of Art Galleries in Amsterdam

Grimm Gallery
This place likes to show modern paintings and mixed media from artists all over the world.
Location: Keizersgracht 82
Open: Wednesday through Saturdat from 12.00 a.m. until 6 p.m.


Ron Mandos
A large gallery with lots of contemporary art from local and international artists. It mostly exhibits new and recent works.
Location: Prinsengracht 282
Open: Wednesday to Saturday from 12.00 a.m. to 6 p.m.


Annet Gelink Gallery
This is an art hot-spot! A well known art dealer for contemporary art. She exhibits young and international known artists in a beautiful, spacious and light exhibit.
Location: Laurierstraat 187-189
Open: Tuesday to Saturday from 10.00 a.m. to 6 p.m.


Galerie Diana Stigter
Lots of well known artists of contemporary art are displayed here. Right in the center of the Jordaan.
Location: Elandstraat 90
Open: Wednesday to Saturday from 11.00 a.m. to 6.00 p.m.


Torch Gallery
A long-time player in the art world and leader of promoting promising artists of contemporary art.
Location: Lauriergracht 94
Open: Thursday, Friday and Saturday from 12.00 p.m. until 6.00 p.m.


Galerie Alex Daniels-Reflex Amsterdam
Work from young and more established artists in paintings, photography and contemporary art can be found here in the center of the Spiegelkwartier.
Location: Weteringschans 79a
Open: Tuesday till Saturday from 10.00 a.m. to 6.00 p.m.


Jaski Art Gallery
This gallery exists since 1988 and is located in the center of the Spiegelkwartier. It exhibits mainly CoBrA (1948-1950) artists like Constant, Corneille, Appel and Brands, but also some newer contemporary art is displayed here.
Location: Nieuwe Spiegelstraat 29
Open: 7 days a week from 12.00 p.m. to 6.00 p.m.



Where to find the Art Galleries of Amsterdam ?


| | |
| --- | --- |
| This map is an interactive map. Hover over the pointers to see which gallery is where. You can clearly see the four pointers together in the Jordaan area of Amsterdam and the two pointers on the south side are within the Spiegelkwartier. | |
How to get to there ?

The four galleries in the Jordaan are easy to reach by taking tram 13 or 17 from the Central Station and go to the stop at the Rozengracht. From there it is a short walk through the neighborhood.
You can also take bus 358 (towards Badhoevedorp) or 353 (towards Osdorp de Aker)or a taxi which will take about 5 minutes from the Central Station.

The Grimm Gallery is only a 10 minute walk from the Central Station, but you can also take bus 18 towards Slotervaart.

And the Spiegelkwartier can be reached by taking tram 16, 24 or 25 towards Keizersgracht for Jaski Gallery or Weteringcircuit if you want to go to the Reflex Gallery. From there it is a very short walk to one another.