Things to do in Amsterdam in November 2023

Let's talk about things to do in Amsterdam in November, a season of transition, and what can you do to embrace the chill in this beautiful town. First of all, bundle up in warm clothing – think cozy sweaters, snug jackets, and stylish scarves – to savor the city comfortably. As the vibrant foliage falls, the city unveils a rich spectrum of best things to see in Amsterdam.
This November, Amsterdam opens its doors to a world of discovery at the Cosmos Expo held at Fabrique des Lumieres, a must-visit for tourists, families with science-obsessed kids, and space enthusiasts. Dive into a journey through the universe while snuggled in warmth, and enjoy one of the best Amsterdam expos!
Every year, November marks the much-awaited annual Sinterklaas Parade, a deep-rooted Dutch holiday event. The celebration sparks off with the grand entrance of Sinterklaas, a dignified and towering figure embodying traditional Dutch folklore on Sunday, November 19th. With his iconic lengthy white beard, he makes his yearly voyage from the sunny landscapes of Spain to the captivating, canal-riddled city of the Netherlands.
As the temperature drops, discover the warmth of Amsterdam's best smoke-friendly sport bars! For a unique canal cruise experience, don't miss the Pancake Boat Cruise or Pannenkoekenboot, a roof covered and cozy ship with yummy pancakes on each table. If you are a music fan, top Amsterdam concerts featuring The Prodigy, Raccoon, Hozier, and Level 42 are on stage in November. Most of all, enjoy your visit in this vibrant city!
---
Contents: Top 3 Amsterdam Tours ::  Cosmos Expo at Fabrique Des Lumieres ::  Sinterklaas Parade :: Best Sport Bars in Amsterdam :: Pancake Boat Tour :: Best Amsterdam Concerts in November :: 
---
Let's talk about weather in November for your next Amsterdam visit! November in Amsterdam unveils its chilly character with average highs settling around 10.0°C (50.0°F) and lows dipping to approximately 4.5°C (40.1°F). To savor the city comfortably during this season, travelers are advised to bundle up in warm clothing - think cozy sweaters, snug jackets, and stylish scarves. As the days grow shorter and nights extend their embrace, be sure to plan your explorations to make the most of the available daylight. And while it's relatively rare, don't be too surprised if you catch a glimpse of occasional snow, adding a touch of enchantment to Amsterdam's November charm. Let's go!
TOP THREE AMSTERDAM TOURS IN november 2023
---
TOP THINGS TO DO IN AMSTERDAM IN november 2023
destination cosmos expo - out of this world!
Welcome to Cosmos Expo, open now at the largest digital art center in the Netherlands - Fabrique des Lumieres, beautifully nestled at Westergasfabriek in Amsterdam. Here, you'll embark on an immersive cosmic adventure that transcends all age boundaries. It's an unforgettable and exhilarating journey where advanced light, sound, and video technology allows you to explore the cosmos, rover around Mars, and delve into spectacularly brought-to-life digital art.
The expo, titled "Destination Cosmos: The Immersive Space Experience" offers a breath-taking voyage from the European Space Center in Kourou, French Guiana, to Neil Armstrong's legendary first steps on the moon. Even the first robot 'selfie' on Mars is part of this star-studded itinerary! The adventure doesn't stop there. Prepare to skim across craters and fissures on Mars, glide through Saturn's rings, and journey deeper into the sheer vastness of the universe. The Cosmos Expo is a must-visit for tourists, families with science obsessed kids, and space enthusiasts alike!
---
sinterklaas parade in amsterdam
In November, the vibrant city of Amsterdam transforms vibrantly with the much-awaited annual procession of Sinterklaas, a deep-rooted Dutch holiday event. The celebration sparks off with the grand entrance of Sinterklaas - a dignified and towering figure embodying traditional Dutch folklore, with an iconic lengthy white beard, making his yearly voyage from the sunny landscapes of Spain to the captivating canal-riddled city of the Netherlands.
The thrill commences early, around 10 a.m., when Sinterklaas, together with his loyal company, commences the journey on an impressive, vintage steamboat, which elegantly glides through the picturesque waters of the Amstel River. This imposing arrival imparts a wave of eager anticipation that resonates through the city's quaint cobblestone alleyways. The Sinterklaas Parade is an enthralling spectacle, encapsulating Dutch culture, tradition, and a sense of community, making it a must-experience for locals and tourists alike.
By 11:45 a.m., the steamboat finds its way to the enchanting Maritime Museum, nestled in the historic Oosterdok district. Here, Sinterklaas and his lively companions step ashore, greeted with the cheers of countless enthusiastic children. As the procession moves forward, it winds through Amsterdam's picturesque streets, making strategic stops at some of the city's most iconic landmarks, including the Royal Palace and the enchanting Begijnhof courtyard.

The culmination of this heartwarming celebration occurs at the iconic Dam Square around 2:10 p.m. At this vibrant epicenter, you'll find yourself immersed in a whirlwind of traditional Dutch customs and merriment. Families gather, and children eagerly await the chance to catch a glimpse of Sinterklaas and his quirky helpers known as "Pieten," who shower the crowd with pepernoten (spiced cookies) and small gifts.
The Sinterklaas Parade offers a unique opportunity to witness the Dutch spirit of togetherness and the magic of the holiday season. It's a heartwarming experience, filled with laughter, music, and festive cheer, making it an unforgettable tradition for both locals and visitors alike.
---
best sport bars in amsterdam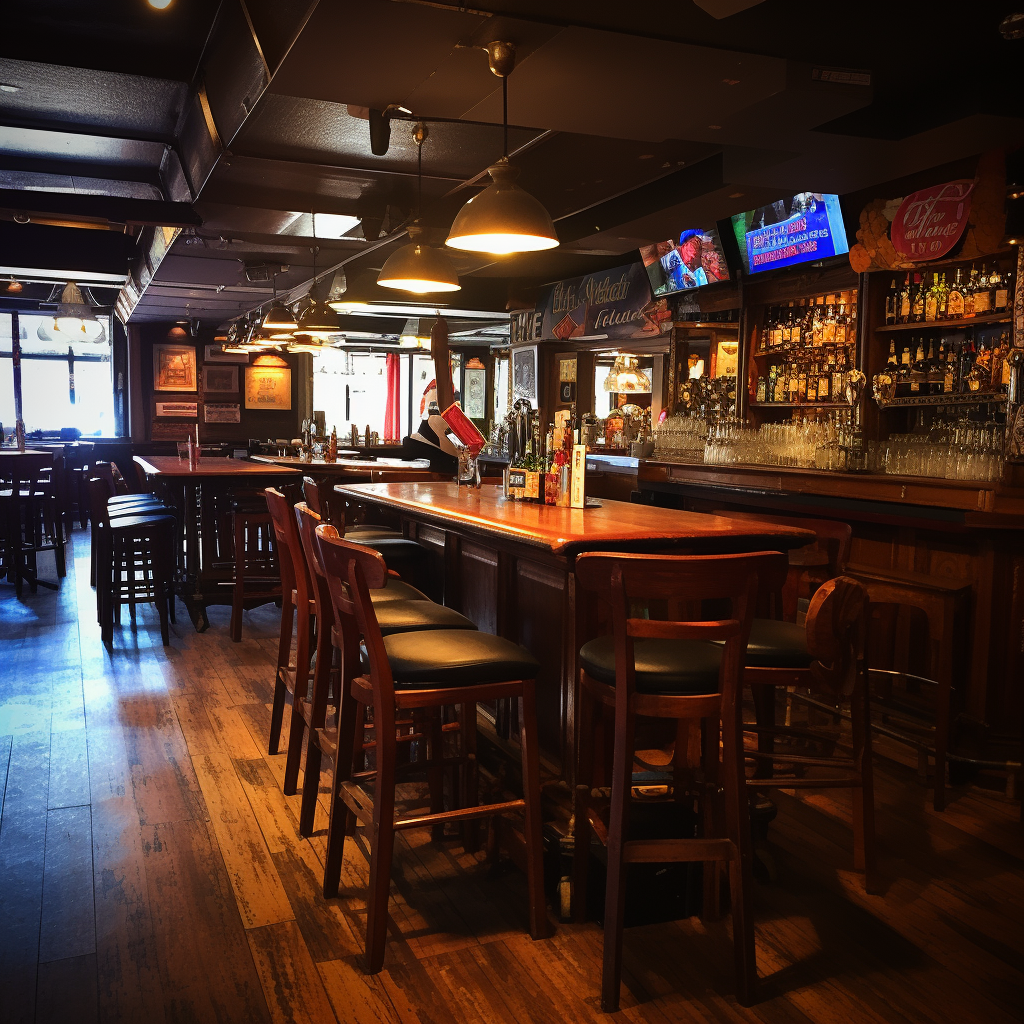 Looking for a cool Amsterdam bar to view live sports, with a craft beer in hand or to engage in social events with your buddies? Your search ends at the officially televised sports bars of Amsterdam! These popular nightspots, renowned for their dynamic ambiance, serve as an ideal combination of a sports viewing hub and a bar, contributing to an immersive atmosphere. From chic, cozy sports lounges to jubilant, well-lit sports pubs, Amsterdam's sports bars cover a broad spectrum of preferences. Whether you are an Amsterdam resident or a tourist traversing the city, you're bound to experience an inviting atmosphere and a memorable time at any of these numerous sports bars. So, order your favourite draft beer, grab a comfortable bar stool, and brace yourself for a pulsating ride through the thrilling sports bar scene of Amsterdam!
top amsterdam bars to watch sports & smoke
---
pannenkoekenboot - pancake boat tour
Yummy canal cruise - how does that sound? Well, there is everything in Amsterdam you can dream of! The Pancake Boat Cruise or Pannenkoekenboot inn Amsterdam offers a delightful 75-minute journey along the IJ river, providing a unique perspective of the city while munching on a delicious pancake! It also boasts a fantastic selection of all-you-can-eat traditional Dutch pancakes, featuring a wide range of toppings including cheese, ham, fruits, jams, and eggs. For those with dietary preferences, gluten-free and vegan options are available. Also, this pancake canal cruise is wheelchair accessible. Furthermore, the convenience of free cancellation up to 24 hours in advance, along with the option to reserve now and pay later, makes it a flexible and enjoyable experience. The friendly and helpful staff ensure a well-organized and smoothly-run trip, and passengers can even enjoy the free ferry transport as part of the adventure. Come on board! 
---
TOP CONCERTS IN AMSTERDAM IN november 2023
November 8 - Cigarettes After Sex

An unforgettable evening awaits in November as Cigarettes After Sex, the ambient pop band formed in 2008, takes the stage in Amsterdam. Their ethereal soundscapes and emotionally evocative lyrics have captured hearts worldwide, making this concert a must-attend event - BUY TICKETS
November 11 - Against The Current

Against the Current, led by vocalist Chrissy Costanza, guitarist Dan Gow, and drummer Will Ferri, will be performing a rock concert in Amsterdam in November 2023 as part of their Nightmares & Daydreams World Tour. Known for their energetic performances and distinctive sound, this American rock band has been captivating audiences since their formation in 2011 - BUY TICKETS
November 14 - Level 42

Level 42, the English jazz-funk band formed in 1979, is set to perform in Amsterdam in November. Known for their chart-topping hits like "Lessons in Love" and "Something About You," the band reformed in 2001 after a period of changes and musical evolution - BUY TICKETS

November 16 - Raccoon

Experience the enchantment of Amsterdam in November with a live performance by Racoon, the iconic Dutch rock band with a history dating back to 1997. Racoon's musical journey, highlighted by hits like "Love You More," "Lucky All My Life," and "Oceaan," promises an unforgettable evening for music enthusiasts. Don't miss the chance to witness their captivating performance in Amsterdam - BUY TICKETS
November 28 - Hozier

Hozier, the Irish musician known for his folk, soul, and blues-inspired music, gained international recognition with his debut single "Take Me to Church." Raised in County Wicklow, he achieved critical acclaim with his eponymous debut album in 2014 and continued to release successful music, including his latest album, "Unreal Unearth," which came out on August 18, 2023 - BUY TICKETS
November 29 - The Prodigy
Prodigy, the iconic electronic dance music group, is preparing for an electrifying performance in Amsterdam. Known for their fusion of various musical styles, including techno, breakbeat hardcore, and punk, Prodigy has been one of the most impactful acts in the rave scene since their formation in 1990. They are famous for their energetic live performances and chart-topping hits, including 'Firestarter' and 'Breathe'. This upcoming concert is set to feature an astounding light show and ear-blasting beats that will get the crowd dancing - BUY TICKETS
Check out our full Amsterdam Concert Schedule following this link!
---
Check out other website pages to read useful tips about public transport in Amsterdam and things to know for your first visit. Also, see other attractions such as Red Light District area and best day trips from Amsterdam. But most of all, enjoy your stay!
To make sure you don't miss our updates, you can follow Amsterdam-2-Go by clicking on one of our social media buttons!
Image credits: