Amsterdam

>
Pass
> I Amsterdam
I Amsterdam Card Review

The I Amsterdam museum card will save you a lot of time and money if you are going to Amsterdam and are planning on at least some sober time to see the city's attractions and museums!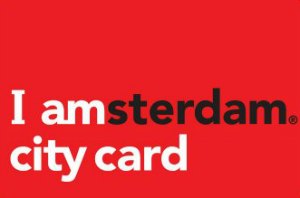 Current 2019 price of the Amsterdam city pass is:
24 hours - € 60.00
48 hours - € 80.00
72 hours - € 95.00
If you buy your card online, you can pick it up at the Visitor Information Centre at the airport, or at the Visitor Information Centre near Amsterdam Central Station. The card is automatically activated on the first use at either a public transport or a museum and remains valid for 24, 48, 72, 96 or 120 hours after each activation, depending on your selected option.
Purchase I Amsterdam Museum Card
---
Benefits
You may be asking yourself - is I Amsterdam museum card worth it? Here is a glimpse into the multitude of its benefits:
City Map so you don't get lost while looking for the museums!
A free Canal Cruise
Free Public transport - hop on and hop off at any bus, tram or metro stop within the city's limits.
Free access to many Amsterdam museums and attractions whose price varies from €4.50 to €19.95, including THE Rijksmuseum, Royal Artis Zoo, Van Gogh House, Stedelijk Museum, Hermitage and over 30 others
25 % discount at the most popular and expensive attractions and shows such as Amsterdam Dungeon, Boom Chicago and North Sea Jazz Club
25% at booze attractions including Heineken Experience, House of Bols and Icebar XtraCold
25% discount on bike rentals and Scooter Experience
25% discount on food at over 30 locations
Free attractions in the countryside just outside of Amsterdam. Regular cost of a daytrip to countryside with a tour guide vary from $49.99 to +$200

Zaanse Schans with its windmills, Tzar Peter House and free museums
Enkhuizen with its historic sailboats and open air museum
Haarlem with its Cathedral and couryards
Volendam - a fishing village with its fishing boats
An Island of Marken, connected to the mainland with a causeway, with its traditional wooden houses and costumes
If that's not enough to convince you, take into account that almost every respectable tourist in Amsterdam will use the public transport system (- €7.50), take a canal cruise (- €15.00), will eat food (- 25%) and drink booze (-25%), and the rest is up to you!
List of Recommended attractions
You may still be in doubt, but to make your life easier so you don't have to do your research, I've compiled a list of the most popular museums, attractions and things to do you can get for free with the I Amsterdam museum card!
1. Free Canal Cruise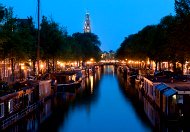 You haven't been to Amsterdam if you haven't taken a canal cruise! The city boasts over one hundred kilometers of canals, adorned with gorgeous architecture, bridges and islands, and a very interesting history. You can't miss the opportunity to see the city's top landmarks, including the Golden Bend, the Royal Palace and the Skinny Bridge, and take pictures to prove your friends that you've been good and seen more than the Red Light District. Regular cost of a canal cruise is €15.00, and it's free with the I Amsterdam museum card.
2. Artis Royal Zoo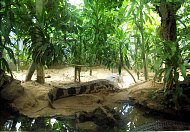 Despite what you might think, not all zoos are the same, and the Amsterdam's Artis Royal Zoo is among the best ones, albeit not the biggest. Located in the heart of Amsterdam in a beautiful park, the zoo could be easily overlooked. However, if you have kids - a visit to the zoo is a must. It has all the kids' favorite animals including giraffes, lions, monkeys, crocodiles, and the animals look happy and well taken care of. Don't forget to also visit the Butterfly Pavilion with thousands of butterflies, the Aquarium with exotic fish, and the Planetarium with fascinating movies about space. Considering the entrance to Artis Royal Zoo costs 16,50 for kids and 19.95 for adults, you will save a lot with your I Amsterdam museum card.
Free Museums
Rijksmuseum


Regular price: €19.00

Tulip Museum


Regular price: €6.00

Van Gogh Museum


Regular price: €15.00

Stedelijk Museum


Regular price: €15.00

Dutch Resistance


Regular price: €8.00

Amsterdam Museum


Regular price: €11.00

Diamond Museum


Regular price: €8.50

Het Rembrandthuis


Regular price: €12.50

Hermitage Amsterdam


Regular price: €15.00

Tropenmuseum


Regular price: €12.50

Science Center NEMO


Regular price: €15.00

Maritime Museum


Regular price: €15.00
As you can see, Amsterdam has a huge selection of very interesting museums you could spend your I Amsterdam museum card on!
Attractions with Discount
All of the following very popular attractions offer 25% discount off their price, and only the No. 1 museum of Amsterdam - Rijksmuseum (National Museum) offers free entrance with I Amsterdam Card! Unfortunately, the other popular attraction - Anne Frank House, doesn't offer any discounts with I Amsterdam museum card.
House of Bols


25% Discount

Heineken Experience


25% Discount

Boom Chicago Show


25% Discount
Here is a complete list of all discounts, gifts and free attractions, participating in the I Amsterdam museum card.
Click for PDF File
.
Read i Amsterdam museum card Reviews and buy online