Amsterdam

>
Museums
> Anne Frank House
Anne Frank House in Amsterdam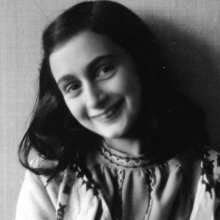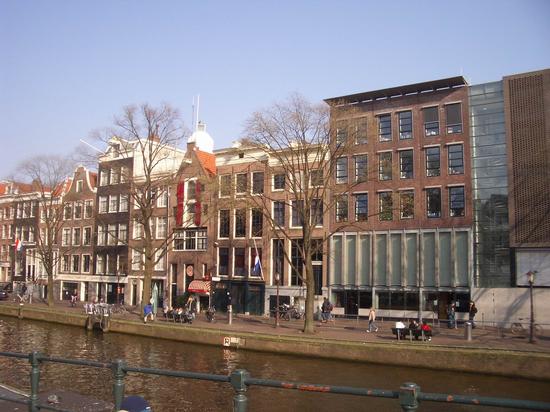 The Anne Frank House Museum in Amsterdam is an top attraction that is a must see in Amsterdam. This is an experience you'll never forget, and your kids will learn from.

STORY OF ANNE FRANK, A GIRL WHO WROTE HER DIARY

Anne Frank was a Jewish 13 year old girl hiding in the "achterhuis" or now known as the secret annex with her family and some friends from the Nazi invasion. The achterhuis was hidden behind a movable bookcase and the family hid there for more than 2 years. During office hours they were not allowed to make any noise, flush the toilet or run the tap. This is the place where Anne Frank wrote her famous diary, which is translated in more than 60 languages. After two years of hiding, the family was betrayed and the house was raided. They moved the eight people to different concentration camps. Only her father Otto Frank survived.
It is very impressive to see where she and her family and friends lived for such a long time in hope and fear. Especially if you have read her diary, or have seen one of the movies they made about her life in the Anne Frank House Amsterdam. 
The Anne Frank House is also interesting for the older children. It is important to let them think about freedom and what peace on our planet really means.
The house itself is a charming canal house on the Prinsengracht and very close to the Westerkerk (West Church) where a statue of Anne Frank is located.
Other attractions around Anne Frank House Museum include Homo-monument and  Cheese Museum right across the canal with free samples of cheeses.
You can buy tickets online for reserved hours and use a special entrance on the side of the building.
It's not easy to book tickets to Anne Frank House Museum - the house is small, but it's a very popular tourist destination in Amsterdam. All of the tickets are sold online, and every Tuesday at 10AM CET Amsterdam time (or 4AM EST New York time) the tickets for the next six weeks become available. For example, tickets to May visits are released six weeks before that, in April. So if you are planning to visit Anne Frank House Museum, it's best to book as early as possible.
Another way to get there is to book a museum visit + introductory program. The tour guide will tell you the story of the house before you come in. This option is 2x more expensive, however it's worth it if you are late with booking an individual tour.

The museum doesn't allow to cancel or reschedule tickets to Anne Frank House Museum. If you need to change the date and time of your visit, try posting on our Facebook group - Amsterdam Travel Tips.
Not sure when to buy Anne Frank House tickets for your visit? Use this date calculator below to find out Anne Frank House ticket release date for the week of your visit.
---
---
For example, if you are planning to visit AFH on June 1st, the tickets will be posted on the website SIX WEEKS before that, on Tuesday - April 18th, 2023.

Current ticket prices:
Adults: 14 Euros; teenagers 10 to 17 years: 7 Euros; kids 0-9 years: 1 euro (including 1 euro booking fee). The IAmsterdam Card is not valid in the Anne Frank House Museum.
Openings hours:

Monday to Thursday 9:00 to 18:00
Friday to Sunday 9:00 to 20:00
Last Admittance: thirty minutes prior to closing
How to get there / Address: Prinsengracht 263-267, Amsterdam
It's about a 20 minute walk from the Central Station. You can take tram 13 and 17, or bus 142, 170 and 172. Get out at the Westermarkt stop.
book a hotel near anne frank house in amsterdam
There are several hotels located near the Anne Frank House in Amsterdam, offering convenient and comfortable accommodations for visitors to the famous museum. Some popular options include the WestCord Fashion Hotel Amsterdam, the NH Collection Amsterdam Barbizon Palace, and the Waldorf Astoria Amsterdam. These hotels are known for their prime locations, comfortable rooms, and excellent service, making them ideal for those who want to explore the city and the Anne Frank House. Whether you're a first-time visitor or a seasoned traveler, you're sure to find a hotel near the Anne Frank House that meets your needs and budget.
Check out hot deals on hotels near Anne Frank House
USEFUL TIPS for visitors

In order to avoid long waiting lines, come ahead of your scheduled visit time. 
Don't bring large bags to Anne Frank House Museum. Don't bring strollers or prams, or if you need them, you can leave them in the central hall. Big items are not allowed in the museum due to the small capacity - remember, it's a house. Big bags and backpacks have to be registered at the desk and left there in a safe cloak room.
No cell phones or cameras are allowed inside, no photos or videos are allowed to be taken.
There are steep staircases to climb to get to the secret annex. This part of the museum is not accessible for wheelchairs.
If you are visiting with children, prepare them for the Anne Frank House Museum. Museum exhibitions and installations contain images of the concentration camps. These graphic images can be shocking for young children. Consider that before buying tickets and visiting Anne Frank House in Amsterdam.
anne frank tours AROUND THE HOUSE