Things to Do in Amsterdam in October 2023
As October unfurls its vibrant colors in Amsterdam, you'll find so many exciting things to do in this charming European city! Whether you're in search of the best things to do in Amsterdam, fun-filled activities for adults, or even cheap yet delightful experiences, the city offers a rich tapestry of options. While the weather cools, the fun doesn't stop, and there's a wide array of activities for you to explore. Join us as we unveil the top choices for things to do in Amsterdam in October 2023, ensuring you have a memorable and enjoyable visit!
For those seeking captivating indoor adventures, embark on the spellbinding "This is Holland" 5D Flight experience. In the realm of sports, the Euro 2024 qualifier between France and the Netherlands promises an exhilarating clash on the field. And for music enthusiasts, October is the time for electronic dance music (EDM) aficionados to revel in the renowned Amsterdam Music Festival (AMF), part of the Amsterdam Dance Event!
Art enthusiasts can immerse themselves in the "Dali & Gaudi" exhibition at Fabrique des Lumieres, where these visionary artists' works spring to life in a digital canvas. As the month unfolds, Amsterdam's concert scene takes center stage with performances by Blink-182, Diana Ross, Fall Out Boy, Illenium, and 5 Seconds of Summer. And for travelers on a budget, discover five money-saving activities that allow you to savor the city's offerings without breaking the bank.
October in Amsterdam is a season of transition, a time when the city's charm takes on a new hue. Join us as we unveil the best things to do in Amsterdam in October 2023, from indoor adventures to thrilling matches and captivating exhibitions! Let's go!
---
Contents: Top 3 Amsterdam Tours :: This is Holland 5D Flight Experience :: Netherlands VS France - EURO 2024 ::  Amsterdam Music Festival 2023 :: Amsterdam on Budget - Save Some Money! :: Dali & Gaudi Exhibition at Fabrique Des Lumieres :: Best Amsterdam Concerts in October :: 
---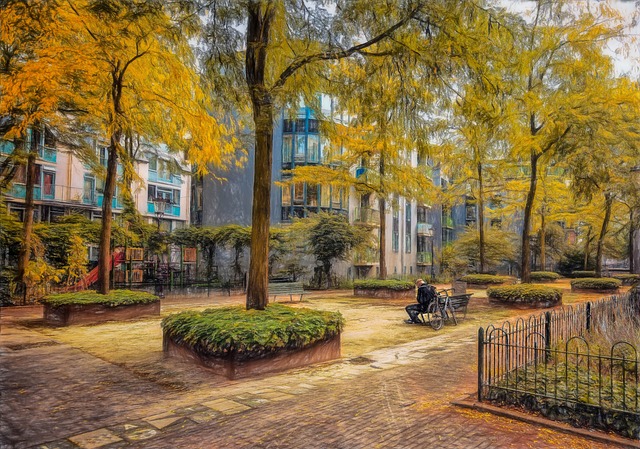 Amsterdam weather is getting colder in October, however colorful trees are only adding charm to this gorgeous city, and there are so many fun things to do! Amsterdam witnesses a range of temperatures accompanied by the occasional crisp breeze. To be well-prepared for the fluctuating weather, it's recommended to pack a mix of clothing layers. Throughout this period, the mercury climbs to an average high of approximately 14.7°C (58.5°F), providing relatively comfortable daytime conditions. As the sun sets, the temperature can dip to about 7.7°C (45.9°F), necessitating the need for warmer attire. Some cruises even offer warm blankets for guest comfort! Dressing in adaptable layers becomes crucial to navigate the day's temperature shifts seamlessly, and to enjoy your trip to Amsterdam in October!

TOP THREE AMSTERDAM TOURS IN October 2023
---
TOP things to do IN AMSTERDAM IN october 2023
this is holland 5d flight experience - holland
Price: starting from 23 Euros (free with Go City Amsterdam Explorer Pass)
Location: Overhoeksplein 51, 1031 KS, Amsterdam - near A'Dam Lookout
In October, it's time to switch to some indoor activities and experience the captivating This is Holland adventure in Amsterdam. Take flight in a breathtaking 5D journey over the Netherlands' highlights, including Amsterdam's canals, the Wadden Sea, and the Veluwe region. Engage your senses with special effects like wind and scent, truly immersing you in the experience of soaring through the clouds as you fly over Holland. This hour-long adventure comprises four segments, featuring a 9-minute 5D flight that will transport you over tulip fields and storms, offering a remarkable sense of escapism and wonder, and an interactive exhibition about Holland.
This Is Holland 5D Flight Experience is located near A'Dam Lookout and the Eye Film Institute, it also has a coffee shop, a waiting lounge and a nice gift shop. If you have Go City Amsterdam Explorer Pass, this attraction is free (included with 30+ other best Amsterdam attractions)! 
---
Netherlands vs france - euro 2024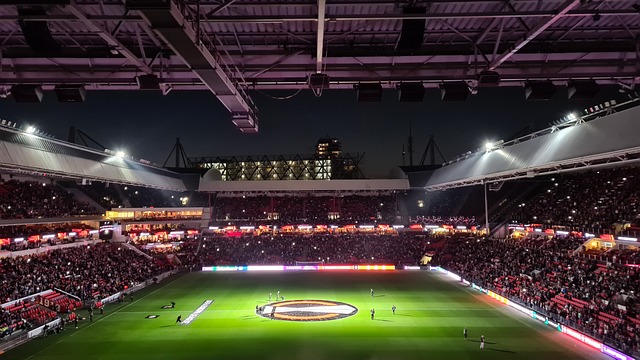 When: October 13, 2023
Where: Johan Cruijff Arena in Amsterdam
In a highly anticipated Euro 2024 qualifier, France and the Netherlands are set to clash! On the opposing side, the Dutch team, also recovering from their World Cup loss, possesses a strong player pool and aims to rebound swiftly. Both France and the Netherlands are favored to progress from Group B, which includes Gibraltar, Greece, and the Republic of Ireland. This game is going to be tense! If you are visiting Amsterdam in October 2023, and love soccer - get your tickets to Euro 2024 qualifier game and enjoy the best of sports! 
---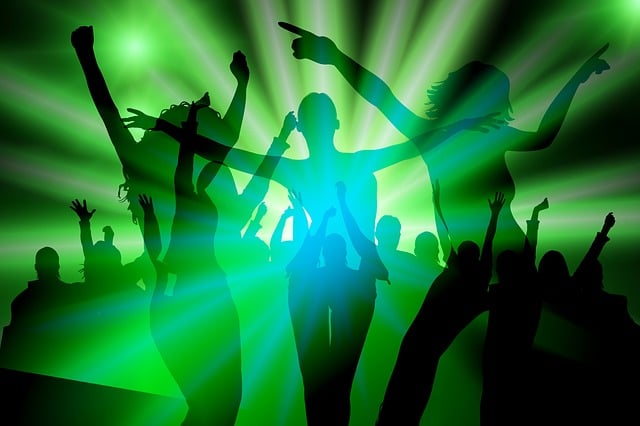 When: October 21, 2023
Where: Johan Cruijff Arena in Amsterdam
The Amsterdam Music Festival (AMF) is a prominent electronic dance music (EDM) occasion held as a part of the Amsterdam Dance Event in mid-October in Amsterdam, Netherlands. Since its second edition in 2014, the main AMF event has found its home at the Johan Cruijff Arena. In past editions, the festival spanned multiple days, showcasing a diverse range of EDM genres including house, dance, techno, trance, and hardstyle. One of the festival's highlights is the announcement of the DJ Mag Top 100 DJs ranking, alongside the presentation of various prestigious awards, notably honoring the world's number one DJ.
---
amsterdam on budget - tips to save money
Experience the charm of Amsterdam without breaking the bank (look at the cute cow!) with these savvy money-saving tips! From the cost-effective Amsterdam Transfer train ticket to the budget-friendly GVB public transport pass, we'll show you how to navigate the city affordably. Dive into the city's iconic canals with a wallet-friendly canal cruise, explore its hidden gems using the Smartwalk Amsterdam Tour app, and stay connected without overspending with an eSim Mobile data plan. Get ready to make the most of your Amsterdam adventure without emptying your pockets!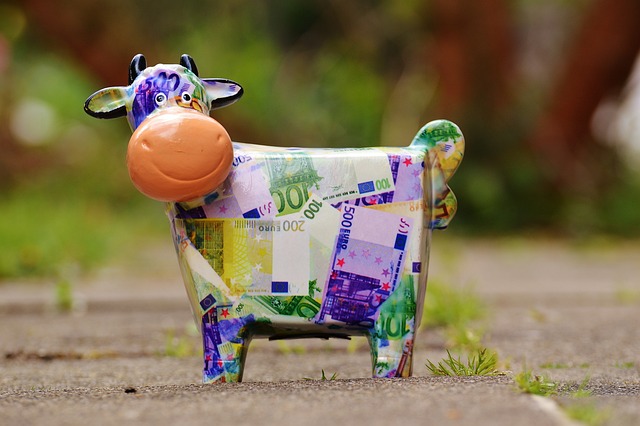 Transfer Train Ticket from Schiphol Airport to Amsterdam - In October, travelers in Amsterdam can greatly benefit from the train ticket option from Amsterdam Schiphol Airport, which not only saves money but also provides a convenient and efficient way to navigate between the airport and the city. Children under 4 years old travel for free! Price: from 5 EUR per person
Tickets for GVB Amsterdam Public Transport - Discover the ease of navigating Amsterdam with inexpensive GVB Amsterdam Public Transport tickets! These passes provide wheelchair accessibility, instant delivery to your smartphone, and the flexibility to collect them from five convenient locations. They grant you unrestricted access to all GVB-operated trams, metros, and buses across the city, guaranteeing hassle-free transportation around the clock, regardless of the weather. Just perfect for those who want to explore Amsterdam on their own terms! Price: from 9 EUR per person
Amsterdam: Classic Boat Cruise with Cheese & Wine Option - Embark on an affordable one-hour covered canal cruise in Amsterdam. Sail along UNESCO Heritage listed Golden Age Canals and admire iconic sights such as the Maritime Museum, the historic Anne Frank House, and the charming Skinny Bridge. Choose between standard or upgraded options with unlimited Dutch cheese, wine, and more. With a friendly local skipper and hostess to guide you, this relaxing cruise offers an informative and budget-friendly way to explore the city's rich history and picturesque landmarks. Price: 18 EUR per person
SmartWalk Amsterdam Walking tour - Experience the SmartWalk Amsterdam, a self-guided walking tour available in October. Enjoy the flexibility of reserving your spot without immediate payment, with the added benefit of free cancellation up to 24 hours before the 3.5-hour duration tour. Price: from 10 EUR per group up to 4 people

Netherlands, Europe: eSim Mobile Data Plan - Stay seamlessly connected during your travels to the Netherlands or anywhere in Europe with the eSim Mobile Data Plan. Enjoy the flexibility of free cancellation up to 24 hours in advance, a range of data options, and the convenience of online purchase and instant activation. Price: from 8 EUR per person

---
Dali & Gaudi immersive experience - fabrique des lumieres
When: till January 7th, 2024
Where: Fabrique Des Lumieres in Amsterdam
Fabrique des Lumieres in Amsterdam presents an immersive exhibition, "Dalí & Gaudi," where art truly comes to life. Visitors can expect to spend around an hour exploring this digital art center, although they are welcome to linger at their own pace. Step into the surreal world of Salvador Dalí as his famous psychedelic artworks dance to the rhythms of Pink Floyd's legendary music. Additionally, embark on a digital journey through the architectural wonders of Antoni Gaudi, including Parc Guell, Casa Batllo, Casa Mila, and the Sagrada Familia, all set to the melodious compositions of George Gershwin. 
The exhibition envelops guests in lifelike projections, towering up to 17 meters high, using cutting-edge light, video, and sound technology, creating an immersive experience akin to living within a masterpiece. With the fusion of art, music, and technology, "Dali & Gaudi" at Fabrique des Lumieres offers a unique and memorable exploration of these renowned artists' worlds. Visitors have praised the Dali show's synergy with Pink Floyd's soundtrack and found the overall presentation impressive, making it a fantastic way to engage with the work of these iconic artists.
Check out more things to do at Fabrique Des Lumieres!
---
top concerts in amsterdam in october 2023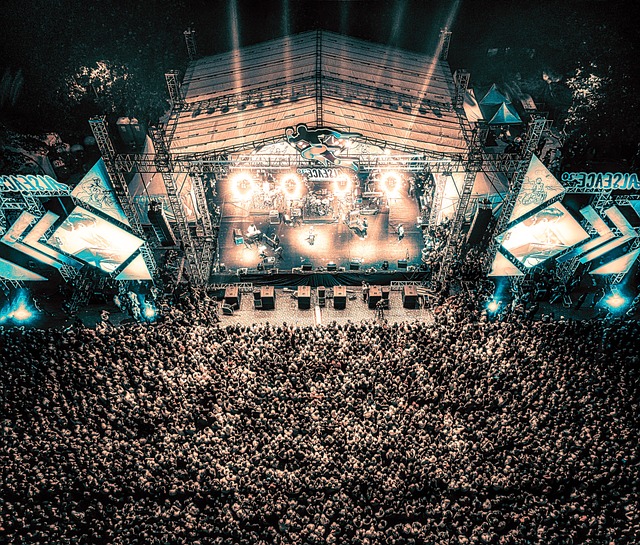 October 1 - 5 Seconds of Summer
The electrifying pop rock sound of 5 Seconds of Summer will perform in a concert in Amsterdam in October 2023, promising an unforgettable night filled with incredible music and a high-energy atmosphere. With a massive following and a history of chart-topping albums, the Australian band's performance is highly anticipated by fans in the city - BUY TICKETS
October 9 - Blink-182

Among top Amsterdam concerts in October 2023, the iconic American rock band Blink-182, formed in 1992, will be performing on stage! The band's storied career, marked by hit singles and international success, includes albums like Enema of the State and Take Off Your Pants and Jacket, which solidified their popularity - BUY TICKETS
October 12 - Diana Ross - The Music Legacy Tour
Probably the best concert in Amsterdam in October 2023 is the performance of legendary Diana Ross will bring her Music Legacy Tour to Amsterdam. With a solo career dating back to 1970 and over 100 million records sold worldwide, Ross is an enduring legend. Audiences can anticipate a night of her greatest hits, both as a solo artist and as the lead singer of The Supremes, in a performance that showcases her remarkable vocal talent and magnetic stage presence - BUY TICKETS

October 20 and 21 - Martin Garrix

Among other October events, Amsterdam will play host to a concert featuring Martin Garrix, promising an electrifying musical experience for attendees. The event offers a chance to witness Martin Garrix's live performance in his hometown, adding to the excitement surrounding the Amsterdam concert scene - BUY TICKETS

October 20 - Illenuim

Amsterdam's October 2023 concert landscape will be illuminated by Illenium, the distinguished American DJ and producer, celebrated for his significant impact on electronic music. Renowned for albums like "Ascend" and acclaimed remixes, Illenium's captivating performance in Amsterdam is a must-see event - BUY TICKETS
October 24 - Fall Out Boy

The influential American rock band Fall Out Boy, formed in 2001, has a scheduled performance in Amsterdam in October 2023! Recognized for their energetic stage presence and catchy pop-punk tunes, the band has a lineup featuring lead vocalist Patrick Stump, bassist Pete Wentz, drummer Andy Hurley, and lead guitarist Joe Trohman - BUY TICKETS
Check out our full Amsterdam Concert Schedule following this link!
---
Check out other website pages to read useful tips about public transport in Amsterdam and things to know for your first visit. Also, see other attractions such as Red Light District area and best day trips from Amsterdam. But most of all, enjoy your stay!
To make sure you don't miss our updates, you can follow Amsterdam-2-Go by clicking on one of our social media buttons!
Image credits: