Things to Do in Amsterdam in August 2023

August in Amsterdam is full of things to do, big events and can be a great time to visit the city! Bike tours and canal boat cruises are still tourist favourites, together with day trips in and around Amsterdam.  So many great activities, and summer is almost gone, so let's waste no time and go to Amsterdam!
---
Contents: Top 3 Amsterdam Tours :: Enjoy Summer in Vondelpark :: Amsterdam Concerts in August :: Dekmantel Festival :: Amsterdam Coffee Shops Walking Tour :: Best Amsterdam B&Bs :: Visit Bruges on a Day Tour from Amsterdam :: 
---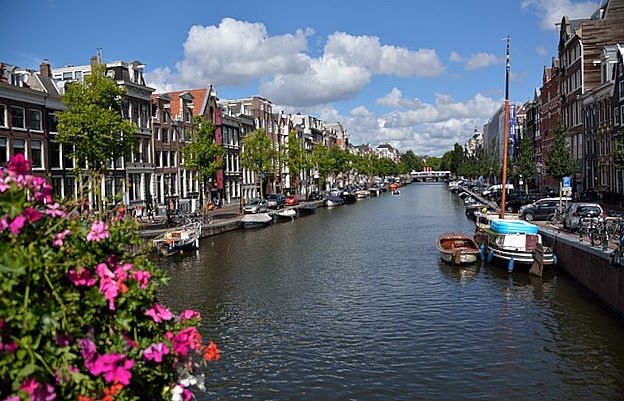 Do you know which is the most rainy month in Amsterdam during the year? Surprise - it's August! In August, Amsterdam experiences nice summer weather with mild temperatures and occasional (sometimes  even sudden) rainfall, including thunderstorms. It is advisable to pack raincoats and jackets to be prepared for the unpredictable weather. During this time, the average high temperature reaches around 22°C (71.6°F), while at night the temperature drops to 13°C (55.4°F). Take this into account, especially for those romantic night cruises in open boats! It's essential to dress in layers to accommodate the temperature fluctuations throughout the day, and don't forget to take a rain jacket or an umbrella with you. Otherwise, August is a popular tourist month with lots of families visiting Netherlands before the start of the school year. Let's go!
TOP THREE AMSTERDAM TOURS IN august 2023
---
TOP things to do IN AMSTERDAM IN august 2023
summer in vondelpark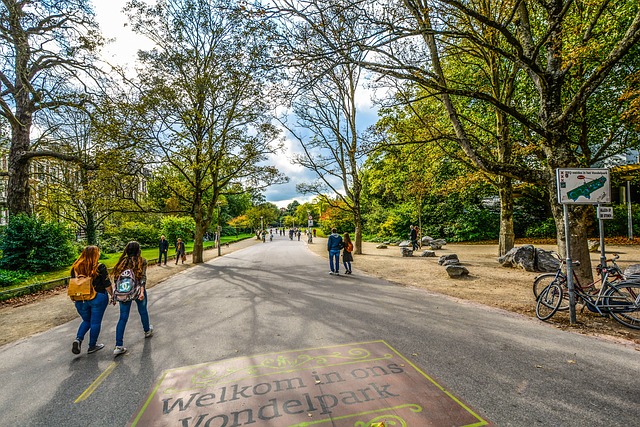 Visiting Vondelpark in August is particularly appealing due to the pleasant summer weather. The warm temperatures and longer daylight hours provide an ideal setting for outdoor activities and enjoying the park's beauty to the fullest. 
Vondelpark is one of Amsterdam's most famous parks with beautiful English-style landscaping. There are so many things to do in Vondelpark! This park offers countless trails for hiking and bike riding, where visitors can spot charming bandstands and even a sculpture by Picasso. The serene pond is perfect for picnics, as herons and ducks waltz past, and there are also many cafes in the park. Vondelpark is a stunning location to walk, cycle, or relax on the grass or benches scattered throughout. People gather here to play music, hang out together, and engage in sports. Renting a bike is highly recommended to explore the park's hidden treasures like statues, plants, and flower gardens. Enjoy your August visit in Vondelpark!
Read about other top attractions in Amsterdam
---
BEST AMSTERDAM CONCERTS IN august 2023
August 1 - Bebe Rexha
Bebe Rexha, the American singer and songwriter, known for her songwriting credits on hit songs like "The Monster" and contributions to songs recorded by Selena Gomez and Nick Jonas, is set to perform in Amsterdam in August 2023. Her upcoming concert in Amsterdam is sure to be a must-see event for her fans  - BUY TICKETS

August 7 - Protomartyr
Don't miss the electrifying performance of post-punk band Protomartyr in Amsterdam this August 2023. With critically acclaimed albums and a distinctive blend of moody atmospherics and raw garage-rock energy, their live show is bound to be intense and captivating. Iggy Pop himself has hailed them as "the best band we've got in America right now"  - BUY TICKETS
August 9 - Kula Shaker
The English psychedelic rock band, Kula Shaker, led by frontman Crispian Mills, will be performing in Amsterdam. Renowned for their fusion of Western rock and traditional Indian music, they are known for hits like "Tattva" and "Hey Dude." With their recent album "1st Congregational Church of Eternal Love and Free Hugs," the band's distinct sound is sure to captivate in a unique and enchanting concert  - BUY TICKETS
August 13 - Heaven Shall Burn
Heaven Shall Burn, the German extreme metal band, will perform in Amsterdam in August 2023. The band members include Marcus Bischoff on vocals, Maik Weichert and Alexander Dietz on guitars, Eric Bischoff on bass, and Christian Bass on drums  - BUY TICKETS
August 13 and 15 - Pusha T
American rapper Pusha T will showcase his renowned lyricism in Amsterdam as part of his "It's Almost Dry" album tour. As one-half of Clipse and the creative mind behind the McDonald's jingle, his concert guarantees an exceptional hip-hop experience in Amsterdam's dynamic atmosphere  - BUY TICKETS
August 22 - Joji
Catch Joji, the multi-talented Japanese artist known for his fusion of R&B, lo-fi, and trip hop, performing live in Amsterdam this August. From his origins as a YouTuber and comedian to evolving into the captivating artist he is today, Joji's music, influenced by artists like James Blake and Radiohead, reflects his upbringing in Osaka and his exposure to boom bap beats during his time in Canada  - BUY TICKETS
August 28 - Yeah Yeah Yeahs

Fans in Amsterdam eagerly await the upcoming Yeah Yeah Yeahs concert in August 2023, known for their five studio albums, including the acclaimed debut Fever to Tell and Grammy-nominated Show Your Bones and It's Blitz!, and their hit single "Maps" named one of Rolling Stone's 500 Greatest Songs of All Time. The concert promises a high-energy experience with the band's signature blend of punk, rock, and art-pop, and tickets are selling fast  - BUY TICKETS
Check out our full Amsterdam Concert Schedule following this link!
---
Dekmantel Festival in amsterdam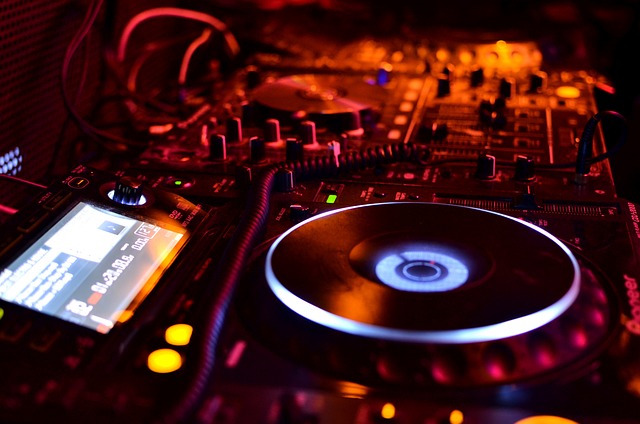 Dekmantel Festival, one of Europe's most renowned electronic music festivals, takes place annually between August 2nd and 6th. The festival is held in the beautiful Amsterdamse Bos, located in Amstelveen, just outside of Amsterdam. Since its inception in 2013, Dekmantel Festival has consistently delivered exceptional line-ups and cutting-edge productions, showcasing a deep appreciation for underground dance music. Founded by Thomas Martojo, Casper Tielrooij, and Matthijs Theben Terville, Dekmantel has evolved from a music label in 2009 to a global music company that hosts events and releases groundbreaking dance music. Their passion for off-kilter and high-quality music drives their commitment to offering a unique and memorable experience for festival-goers.
---
Amsterdam Coffee Shops Walking Tour
Price: from 31 EUR; Duration: 2 hours
With so many Amsterdam coffee chops to choose from, it is easy to get lost - unless you have a local guide who will take you to the most popular coffee shops in Amsterdam, and will tell you a lot of interesting things on your way!
This 18+ Amsterdam Coffee Shops walking tour provides an immersive experience, offering insights into Amsterdam's coffee shop culture and the world of ganja. Available in Dutch, English, Spanish, and German, the 2 to 2.5-hour guided walking tour begins at one of the city's oldest coffee shops, providing a rich introduction to the local cannabis scene.
Led by a knowledgeable guide who is a current Amsterdam resident, follow the path to famous coffee shops, pubs, and hidden medieval sites. Choose between the shorter or longer tour option, visiting at least 1 or 2 coffee shops respectively, and up to 3 in total.
Other highlights of this Coffee Shops Walking Tour include interesting trivia facts about marijuana, introduction to the pot etiquette and practical knowledge about cannabis, space cookies, and other substances.
---
Discover Authentic Amsterdam: BEd & Breakfast
Ready to get in touch with Dutch culture on your visit to Amsterdam? Choosing a Bed & Breakfast (B&B) accommodation in Amsterdam offers a unique and charming way to experience the city. One of the key advantages of booking a B&B is the personalized and intimate experience it provides. Unlike larger hotels, B&Bs are often run by local hosts who offer a warm and welcoming environment, making you feel like a guest in their home. Another advantage is the authentic local insight you can gain from your hosts, who are often happy to share recommendations for hidden gems and lesser-known attractions. B&Bs are typically located in residential neighborhoods, giving you a chance to live like a local and immerse yourself in the local culture. Additionally, the homemade breakfasts served in B&Bs are a delightful treat, often featuring fresh and locally sourced ingredients. All in all, opting for a B&B offers not just a place to stay, but a truly immersive and memorable experience that captures the essence of Amsterdam.
Best Amsterdam B&Bs: Your Home Away from Home in the City
---
Full-Day Bruges Medieval City Tour from Amsterdam
Price: from 65 EUR - Duration: 12 hours (full day)

Visit unique medieval city Bruges in Belgium that is just a short trip away from Amsterdam on this full-day tour to Bruges from Amsterdam! You'll have the opportunity to discover this captivating destination at your own pace, while our knowledgeable guide shares insights into its history and culture. Sit back and relax in a comfortable coach bus as we take you to Bruges, renowned for its timeless beauty and well-preserved medieval architecture that transports visitors to another era. The city's enchanting canals, cobblestone streets, and picturesque squares create a truly magical atmosphere.
Upon arrival, take your time to explore the city's charming churches, canals, and shops. There are so many things to do in Bruges! Don't forget to treat yourself to the famous Belgian chocolates and capture photos with the iconic windmills. Start your exploration with insights into Belgium's history and Bruges' unique heritage that is protected by UNESCO. Highlights include the romantic Lake of Love and the medieval Begijnhof. Wander through the historic city center, discover the secrets of Belgium's renowned beer culture, and marvel at the elegant Church of Our Lady. Stroll along the picturesque Dyver canal and continue your journey to iconic landmarks such as Walplein Square, Gruuthuse Palace, and the breathtaking Burg Square with its Gothic Town Hall.
As your immersive journey concludes in the vibrant Grote Markt, the heart of Bruges, you'll be provided with recommendations for dining, shopping, and relaxation during your three hours of free time in the city. This popular day trip is one of the greatest ways to spend an August day in Amsterdam!
---
Dear visitors, please check our navigation menus to see more canal cruises and tours available in Amsterdam in August. Also, don't forget to read some tourist information about city transport and things to know. And most of all - enjoy your time in Amsterdam!
To make sure you don't miss our updates, you can follow Amsterdam-2-Go by clicking on one of our social media buttons!
Image credits: