Amsterdam
> Museums

Explore the Best Amsterdam Museums

Amsterdam museums are so diverse, beautiful and interesting, that they are among top attractions in the city. Art lovers from all over the world flock to the famous Van Gogh, Rijksmuseum, Stedelijk and Hermitage museums. History aficionados appreciate The Amsterdam Museum, Anne Frank House, Jewish History and Dutch Resistance museum. There are many museums that are unique to Amsterdam - such as the National Maritime museum, Houseboat, and Tulips museum. There is also Madame Tussauds, and the controversial Body Worlds Exhibition. And of course there are many "adults only" museums and attractions in Amsterdam such as Harsh, Marijuana & Hemp Museum, Sex and Heineken Experience. Note that most museums in Amsterdam are free with the purchase of I Amsterdam Card or Holland Pass .
---
Rijksmuseum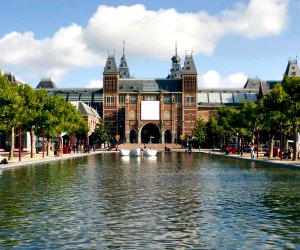 Museumstraat 1, 1071 XX Amsterdam
Tours that include Rijksmuseum
Rijksmuseum Amsterdam is Free with Amsterdam And Holland Pass
Daily 9 to 17h
Free for ages 18 and under
Fun for kids from age 4
The Rijksmuseum is Netherland's National Museum and a leading art museum in the country. Featuring a huge collection of around 5,000 paintings by Flemish and Dutch masters dating back to the 15th century, this museum is definitely the pride of Amsterdam. The museum showcases artwork of well-known Dutch masters from the 17th century such as Jan Steen, Frans Hals and Jan Vermeer. The highlight of the Rijksmuseum is Nightwatch, Rembrandt's famous piece showing Frans Banning Cocq leading the militia. Other important artwork in this Amsterdam museum include The Merry Family, Merry Drinker, The Milkmaid and others. Other than paintings, the museum is also home to Asiatic art, Dutch history, Applied Art and Sculpture. It has collections of furniture, porcelain, doll houses, delftware and the famous Dancing Shiva from the 12th century. The archive of the museum is also quite famous and has more than 800,000 drawings and prints.
---
Van Gogh Museum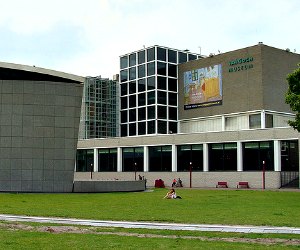 Paulus Potterstraat 7, 1071 Amsterdam
Tours that include The Van Gogh Museum
Tickets to the Vang Gogh Museum
Van Gogh Museum Amsterdam is NOT included in I Amsterdam City Card
Free with Amsterdam And Holland Pass
The Van Gogh Museum is one of the most important Amsterdam museums for art lovers. It is a must-see for anyone interested in learning more about this famous artist. This sprawling and impressive museum is home to as many as 500 drawings and 200 paintings by not just Van Gogh but also many of his friends such as Bernard, Toulouse-Lautrec, Monet and Gauguin. Some of the most well-known pieces on display are The Bedroom, Yellow House in Arles and Potato Eaters. Additionally, the museum is also home to "Wheatfield with Crows", the infamous painting that was finished just before Van Gogh's suicide. Many of his personal effects can also be found in the museum. The highlight of the museum is the second floor that contains 18 paintings that were created during his high point during the two years he spent in France. Additionally, the museum also has several temporary exhibits.
Van Gogh museum by rinuseversen1
---
Hermitage Museum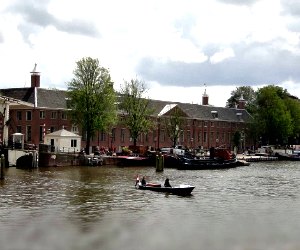 Amstel 51, 1001 Amsterdam
Tours that include Hermitage Museum
Hermitage Museum Amsterdam is Free with I Amsterdam Card
Get 20% off with Amsterdam And Holland Pass
Hermitage Museum is one of the most popular and largest Amsterdam museums. Opened in 2009, the museum is housed in a building that was once a residence for the elderly. The building of the Hermitage Museum itself is splendid. Designed by Hans Van Petersom, a well known architect, it is a large and a handsome building. The 17th century building is located on the Amstel Riverfront with chestnut trees and a courtyard garden. The Hermitage Museum has temporary, rotating exhibitions that are brought to the city from the famous museum in Saint Petersburg. The museum is known for featuring captivating exhibitions like expressionist and Modernist artwork, exhibits on Alexander the Great and Peter the Great. The museum also has a very famous collection of 19th century and 20th century French paintings.
Hermitage by Jim Forest
---
Anne Frank House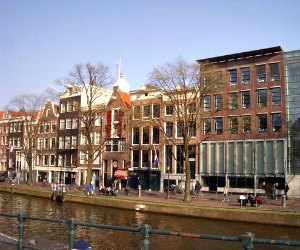 Prinsengracht 267, 1016 GV Amsterdam
Tours that include Anne Frank House
Skip The Line: Anne Frank House and Jewish Historical Museum Tickets
The Anne Frank House is an Amserdam museum with a compelling story and fascinating exhibits. Anne Frank was a Jewish girl in the 20th century who was forced to go into hiding along with friends and family to escape the Nazis. The house in which she went into hiding was that of Otto Frank and it was there that the family stayed until the Second World War ended. The house is still quite intact and therefore provides visitors a clear picture of what Anne Frank's life had been like when she grew up here. It was in this house that she wrote a famous diary that described the restrictions that Dutch Jews had to endure during the war. The highlight of the house is the secret annex or the achterhuis. It is a formidable, dark space where the family observed silence in the day before their deaths.
---
Rembrandt House Museum
Jodenbreestraat 4-6, 1011 Amsterdam
Tours that include Rembrandt House Museum
Free or 25% off with Amsterdam And Holland Pass
Free with I amsterdam Card
The Rembrandt House is one of Amsterdam museums frequented by art lovers for years because of its history. The museum is located in the former home of Rembrandt Van Rijn, a very famous Dutch painter. The building was purchased by Rembrandt in 1639. He lived in the house for 20 years with his son Titus and wife Saskia. In 1656 he was declared bankrupt and had to give up the house. The rooms in the museum are carefully reconstructed to the original to provide visitors a close look at the artist's life. It was in this house that Rembrandt created some of his most famous paintings, including the Night Watch.
Rembrandt House by Giorgio Baresi
---
Stedelijk Museum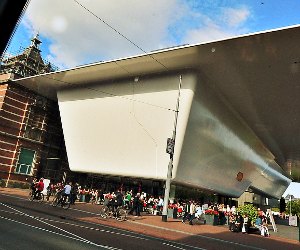 Museumplein 10, 1071 DJ Amsterdam
Tours that include Stedelijk Museum
Stedelijk Museum Amsterdam is Free with I amsterdam Card
The Stedelijk Museum is one of the most highly regarded art museums in Netherlands and home to iconic collections of contemporary and modern design and art. The museum has a very striking modernist facade called the bath tub. The new wing by Benthem Crouwel, a popular architecture has a striking and bold structure in the shape of a bathtub, that matches the inspirational artwork inside. Inside the museum is a large eclectic collection of artwork by Ernst Ludwig Kirchner, Jackson Pollock, Picasso and Van Gogh. This Amsterdam museum also contains beautiful sculptures by Rodin, impressionist works of Cezanne and Matisse and renowned prints by Andy Warhol. The Stedelijk Museum whisks visitors away on a unique journey through the art movements of the world.
Stedelijk Museum by Michael Coghlan
---
Amsterdam Museum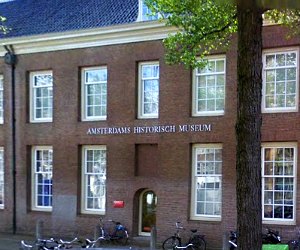 Kalverstraat 92 and Nieuwezijds Voorburgwal 359, 1001 Amsterdam
The Amsterdam museum is Free with I amsterdam Card
The Amsterdam Museum is an important attraction for anyone who wants to learn more about the rich history of Amsterdam. This museum has a permanent collection of art treasures as well as several temporary exhibitions about the recent history of the city, its crafts, fashion, arts and its people. The Amsterdam Museum is located in a beautiful old building that had been earlier been an orphanage. It was later enlarged and then rebuilt during the 18th century. Today it is a grand historical monument in a classic architectural style and the ideal setting for this historical museum. The museum presents the city's history chronologically. Spread over three floors are a collection of remarkable paintings. The presentation showcases the social aspects, religions, diverse subcultures, urban folklore, entertainment and prostitution of Amsterdam. The attic of the building has a small but interesting interactive exhibition where visitors can listen to Amsterdam carillons.
---
Foam Photography Museum
Keizersgracht 609, 1017 DS Amsterdam
25% off with Amsterdam And Holland Pass
Foam Photography Museum Amsterdam is Free with I amsterdam Card
Foam Photography Museum is internationally famous for exhibiting several photography genres and a variety of artwork. Located by a beautiful canal, the museum is a creative hub for photographers to meet as well as participate in several forums. Over the years the museum has showcased several famous photographers such as Cy Twombly, Alex Prager, Helen Levitt and Diane Arbus. Featuring modern white rooms with good lighting, the museum also features work of upcoming talents. The building in which it is located is a 150 year old canal house. The interior features a mix of modern glass and chrome and the original architecture that provides it a very artistic ambiance. It has stark white walls and large windows with multimedia exhibits and still photography. The Foam Photography Amsterdam museum also has special tours, discussions, lectures, rotating exhibitions, films and other special events on a regular basis.
Foam Photography
by Bart van Poll
---
Jewish Historical Museum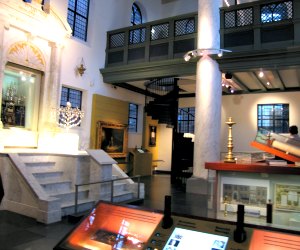 Nieuwe Amstelstraat 1, 1011 PL Amsterdam
Tours that include Jewish Historical Museum
Free with I amsterdam Card
Skip The Line: Jewish Historical Museum and Anne Frank House
The Jewish Historical Museum is an award-winning museum that originally opened in Amsterdam during the 1930s. Jewish traditions have always been an important part of Amsterdam. The museum is located in four 17th century Ashkenazi synagogues. It is also the only Amsterdam museum dedicated to the Jewish culture in Netherlands. The museum explores the religion, culture and history of the Jewish community. The 17th century buildings of the museum are just as impressive as the collection inside. Visitors will find a huge collection of photography, short films and artwork along with the permanent exhibitions inside. The exhibitions showcase various objects and artwork focusing on the history, customs and traditions of the Jews in the country.
Jewish Historical Museum by Simon Clayson
---
Tropenmuseum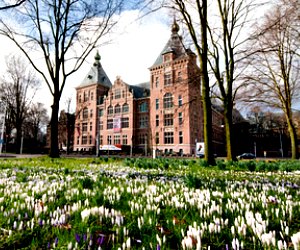 Linnaeusstraat 2, 1092 CK Amsterdam
Tours that include Tropenmuseum
20% off with Amsterdam And Holland Pass
Tropenmuseum Amsterdam is Free with I amsterdam Card
Tropenmuseum is one of the most interesting and largest Amsterdam museums. Also known as the Museum of the Tropics, the institution was established first in the year 1864. Today it has a collection of 175,000 objects collected from Dutch colonies. The museum has eight permanent exhibitions that portray the life of Dutch residing overseas. The collections also provide an insight into the culture of people from around the world. The museum's exhibits showcase various geographical regions such as the Caribbean, Latin America, North Africa, West Asia, South Asia and more. Visitors can find an array of interesting attractions within the museum such as interactive exhibitions for children, a Junior sub-museum, musical instruments, puppets, theatrical masks and a large collection of photographs from 1855 to 1940. The museum has as many as 150,000 photographs.
Tropenmuseum by Erwyn van der Meer
---
Dutch Resistance Museum
Plantage Kerklaan 61a, 1018 Amsterdam
Dutch Resitance Museum Amsterdam is Free with I amsterdam Card
The Dutch Resistance Museum provides a glimpse into the life of Dutch people during the Second World War. The country was occupied by the Nazi Germans for a period of 5 years. The building that houses the museum had originally been a Jewish synagogue and cultural center and bears the name of Petrus Plancius, a Renaissance Amsterdam geographer and clergyman. The permanent exhibition in the museum is a recreation of the city's streets during the Nazi occupation. It features sounds, films, objects, vintage posters and photographs from the time to create the scene. Visitors can visualize the background of Holocaust through this exhibition. This Amsterdam museum showcases the everyday life of people during the time along with historical events, heroism and the resistance of the people.
Dutch Resistance Museum by FaceMePLS
---
Science Center NEMO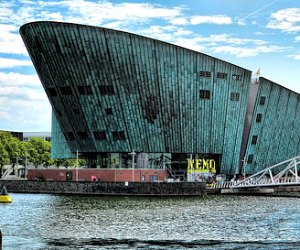 Oosterdok 2, 1011 VX Amsterdam
Science Centre NEMI Amsterdam is Free with I amsterdam Card
Science Center NEMO is one of the most visited Amsterdam museums in the country. The origins of the museum can be traced back to 1923. Today it is housed in a striking building in the shape of a hull, designed by the famous architect Renzo Piano. Inside are five floors of science exhibitions, making it the largest of its kind in the Netherlands. The museum has a lot of exhibitions and experiments that will teach children as well as adults something new while making the entire experience fun and enjoyable. The attractions inside change on a regular basis. Children can play with large soap bubbles, produce music and videos or try their hand at a chemistry lab. There are several experiments and gadgets, DNA technology, old electronics to disassemble and even murder mysteries to solve, making NEMO a great place for the entire family.
NEMO by Mariano Mantel
---
National Maritime Museum
Kattenburgerplein 1, 1018 KK Amsterdam
Free with Amsterdam And Holland Pass
National Maritime Museum Amsterdam is Free with I amsterdam Card
Het Scheepvaartmuseum or the National Maritime Museum in Amsterdam offers interactive, stimulating exhibitions to visitors in a beautiful building dating back to the 17th century. The museum is located close to the old harbor in a historic building that was once used by the country's Navy. It was later transformed into a multimedia museum containing a museum shop, a restaurant and a large maritime library with a large collection of 60,000 volumes. The museum has a diverse and rich collection of artifacts. It tells inspirational stories about how the sea is an integral part of the Dutch. There are several small exhibits on various themes within the museum as well as special exhibits for children. This Amsterdam museum has video games, plays, elements of an attraction park and multimedia. It uses modern technology to introduce the younger general to the national traditions and history.
Maritime Museum by Jan
---
Madame Tussauds
Dam Square 20, Amsterdam
Madame Tussauds Amsterdam is Free with Amsterdam And Holland Pass
15% off with I amsterdam Card
More About Madame Tussauds Amsterdam
Located in the famous Dam Square, Madame Tussauds is one of the most popular Amsterdam Museums. It is a modernized museum with multimedia effects, extras and actors to make it more appealing to teenagers and children. It is an interactive and fun attraction that takes visitors to an amazing world of famous performers, artists, film stars and royalty. Madame Tussauds has a large collection of life-like wax figures that have been transformed recently to make it fun for adults as well as children. With interesting figures such as Einstein, Lady Gaga and Doutzen Kroes, there is a lot to see. Visitors can find royal figures such as Princess Beatrix and Queen Maxima and even dress up as a prince or princess and learn about royal etiquette. Some of the best actors of the world can also be found at Madam Tussauds' like James Bond, George Clooney, Angelina Jolie, Brad Pitt and Hannibal.
,Madame Tussauds by hs
---
Houseboat Museum
Opposite Prinsengracht 296, Amsterdam
20% off with Amsterdam And Holland Pass
Houseboat Museum Amsterdam is Free with I amsterdam Card
The Houseboat Museum in Amsterdam is the only one of its kind in the world. Located in the Jordaan district on Prinsengracht Canal, it gives visitors the opportunity to learn more about life on an actual houseboat. The location of the museum itself is quite fitting and interesting. It is located close to the Anne Frank House and Westerkerk Church. The vessel was originally built in the year 1914 and was used originally for transportation of coal, gravel and sand. Later, it was converted to a houseboat while still retaining its historic appearance. It was lived in for 20 years and has since then been maintained well in its original conditions. Visitors can see the skipper's quarters, the large living room, sleeping bunk, bathroom and kitchen. The level of comfort and space on board is quite surprising for most visitors.
Houseboat Museum by vgm8383
---
Tulip Museum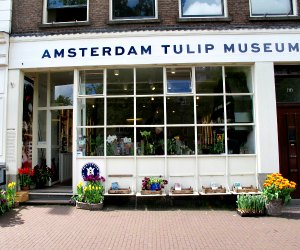 Prinsengracht 116, 1015 Amsterdam
50% off with Amsterdam And Holland Pass
Tulip Museum Amsterdam is Free with I amsterdam Card
The Tulip Museum is a small and cozy Amsterdam museum that provides visitors an insight into the history and cultivation of tulip. With LCD screens and multimedia presentations, it proves to be a very modern and interesting attraction for those who are interested in flowers, gardening and the history of the country's tulip madness. Tulips first came to the country from the Ottoman Empire in the 16th century. Since then it has become the symbol of the Netherlands and remains a favorite of the locals. This private museum is located across the Anne Frank House and provides information about the history of this flower and the fascination of the Dutch with this flower. It also includes a shop that sells many bulbs of the these flowers. The museum was established by a Dutch company that trades in bulbs.
Tulip Museum by Rain Rabbit
---
Museum of Bags and Purses
Herengracht 573, 1017 CD Amsterdam
20% off with with Amsterdam And Holland Pass
Museum of Bags and Purses Amsterdam is Free with I amsterdam Card
Tassenmuseum Hendrikje, or The Museum of Bags and Purses will take you on a journey through history, fashion and time as you discover the story of how the handbag has evolved since the Middle Ages. This is the only museum in the world with such a special and extensive collection of purses, handbags and accessories, and one of the most fun Amsterdam museums. It is a prestigious and interesting museum located in a beautiful canal house on Herengracht that was built in 1664. The original classic details of the building have been beautifully preserved and modern flourishes have been added to it over the years. The collection within the museum is grand and unique. Other than its spectacular permanent collection, the museum also has various themed exhibitions that showcase contemporary local designers as well as those from abroad. There is a cozy museum cafe with a view of the beautiful garden and a gift store where visitors can purchase a wide variety of handbags from several designers.
Museum of Bags and Purses by bertknot
---
Our Lord in the Attic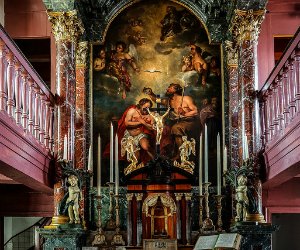 Oudezijds Voorburgwal 40, 1012 GE Amsterdam
50% off with Amsterdam And Holland Pass
Our Lord in the Attic Amsterdam is Free with I amsterdam Card
Our Lord in the Attic is one of very unique Amsterdam museums that can take you by surprise. Recognized as a cherished and special museum, it is housed in a beautiful canal house. The bourgeois house has a attic with a secret Catholic church dating back to 1663. The church was used by Catholics when they were no longer to publicly worship after 1578. The building has period rooms from the 17th century with architecture that is an attraction in itself. In 1888, the building's lower floors were converted into a museum. Today it has beautifully refurbished rooms and a collection of paintings, religious artifacts and church silver. Other than these the museum also has antique Dutch furniture, two kitchens featuring Delft tiles and table clocks that are worth seeing.
Our Lord in The Attic by Tina Monumentalia
---
Willet-Holthuysen Museum
Herengracht 605, 1017 CE Amsterdam
20% Off with Amsterdam And Holland Pass
Willet-Holthuysen Museum is Free with I amsterdam Card
The Willet-Holthuysen Museum showcases an interesting collection of applied and fine art that had been collected by Abraham Willet. In 1895, Willet-Holthuysen's wife wrote in her will that her beautiful canal house from the 17th century should be preserved and used only as a museum. Her wish was fulfilled and today this gorgeous building is converted to an equally fascinating museum. The first floor of the building features a grand dining room, a corridor, a ballroom and a period room with a view of the garden. The furnishings in the rooms had been carefully acquired from other canal houses for an authentic recreation of the era. The kitchen is located in the basement and provides visitors insight into the life of the servants. The garden transports visitors back in time with its 18th century classic French style. This Amsterdam museum also has an impressive collection of silverware and Golden Age art.
Willet-Holthuysen by Henk van der Eijk
---
EYE Film Institute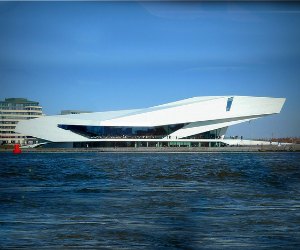 IJpromenade 1, 1031 KT Amsterdam
EYE Film Institute is Free with I amsterdam Card
Located behind Amsterdam's Central Station and on the waterfront, The EYE Film Institute is a leading attraction in the city and perhaps one of the top film museums anywhere in the world. The museum is dedicated to cinema and offers visitors a lot to see. The basement of the building is home to the permanent exhibit as well as art installation. It also has a waterfront restaurant and plenty of movies. This Amsterdam museum presents an interesting history of cinema with six booths and a multimedia quiz. There are also several temporary shows presented with modern technology. Classic films are constantly projected by four cinemas. There are also various smaller halls and a large screening auditorium. Visitors are also entertained by many multimedia art installations. With so many attractions, there is always something available to keep visitors entertained and enough room for those who want to simply take a break and relax.
EYE Film Institute by Henry Burrows
---
Diamond Museum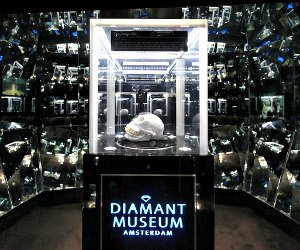 Paulus Potterstraat 8, 1071 Amsterdam
Free with I amsterdam Card
The Diamond Museum in Amsterdam is a modern establishment located in a large 19th century villa close to the Rijksmuseum. The museum was created by an Amsterdam diamond trading and polishing firm existing for two centuries. The museum provides visitors information about how diamonds are created geologically, the history of our passion for diamonds and how they eventually became the symbol of power, beauty and wealth. The museum features a film that provides visitors basic diamond knowledge. It also has replicas of several famous jewels that are quite interesting. Modern multimedia is used to allow visitors to learn more about various topics related to diamonds. It also has a collection of historic crowns with diamonds and much more. The windows feature beautiful sparkling gems and visitors can learn about differentiating between fake and real diamonds.
Diamant Museum by Naresh Singh
---
Cat Cabinet
Herengracht 497, 1017 BT Amsterdam
25% off with I amsterdam Card
Located in a beautiful old house in the heart of Amsterdam is a very unique art museum dedicated entirely to cats and their role in art and culture over the years. The Cat Cabinet or KattenKabinet is a private art collection. The exhibition includes an impressive collection of statues, paintings, posters and sculptures depicting cats. While the theme of the museum is quite unusual and may seem funny, visitors can find some very impressive artwork here including Tarkhof, Theophile Steinlen, Leonor Fini, Corneille, Sal Meijer, Rembrandt and Pablo Picasso. The Cat Cabinet Amsterdam museum is housed in a gorgeous canal house that could be a museum in itself. The house is decorated with antique furniture in a classic 17th century style. The collection was founded by the founder of the museum in the memory of his companion, a tom cat. The impressive rooms of the canal house were used in the famous movie Ocean's Twelve.
Cat Cabinet by Chris
---
Het Grachtenhuis Canal House Museum
Herengracht 386, 1016 CJ Amsterdam
Free with I amsterdam Card
Het Grachtenhuis or the Canal House Museum offers an interesting way to learn about the city's canals and their history. Located in a patrician 17th century house overlooking the beautiful Herengracht canal, the museum offers interactive displays and multimedia exhibits providing information about the expansion projects during the 17th century that ultimately led to the city's canals. Digging out the city's main canals, creating the smaller canals, partitioning building lots and constructing the city was a difficult challenge. However, today it makes Amsterdam truly unique and is considered to be a World Heritage Monument by UNESCO. The Canal House Amsterdam museum includes several interesting highlights such as a large model of the canals, a miniature canal house model doll house with multimedia are just a few of them. It provides visitors information about the history of the city and its canal area, the spirit and the traditions of Amsterdam.
---
Body Worlds Exhibition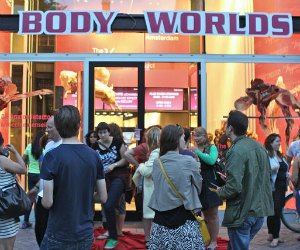 Damrak 66, 1012 LM Amsterdam
The Body Worlds Exhibition has drawn millions of visitors in every part of the world. Although it has been often considered to be controversial, the exhibition with human specimens has captivated a lot of visitors once it took up permanent spot in the heart of Amsterdam. The exhibition has an extensive collection of human specimens that includes translucent body slices, organs and body plastinates. The exhibition at Body Worlds Amsterdam museum is put together by Gunther von Hagens and shows us the vulnerability, resilience and complexity of the body. Located close to the Amsterdam Central Station, the museum is located in the refurbished American Express Building. It is suitable for children as well as adults.
Body Worlds by Yelp Inc.
---
Amsterdam EXPO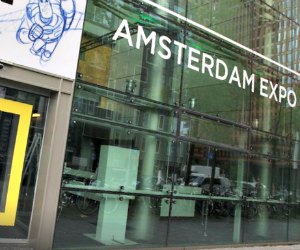 Gustav Mahlerlaan 24 | Next to trainstation Amsterdam Zuid, 1082 MC Amsterdam
Gustav Mahlerlaan 24 1082 MC Amsterdam
Amsterdam EXPO is a popular destination for some of the most popular and the best exhibitions in the world. The metropolitan venue brings world-class exhibitions on a regular basis to Amsterdam. With 3,000 square meters of cutting edge exhibition space, this venue astounds, educates and entertains visitors. Some of the interesting exhibitions that were showcased at Amsterdam EXPO include Titanic, Pixar, Tutannkhamun and Body Worlds, attracting thousands of visitors. Other than the exhibition space, the venue is also home to an elegant cafe and a shop that serves up coffee and great gifts and souvenirs in the area. It is a multipurpose space that adapts itself well to any kind of exhibition.
---
Electric Ladyland
Tweede Leliedwarsstraat 5, 015 TB Amsterdam
Electric Ladyland is a unique Amsterdam museum and the only one of this nature in the world. It displays a fascinating collection of fluorescent artwork and fluorescent minerals as well as various glowing objects. It has a fluorescent environment inside where visitors can create illuminated art. The museum was created by Nick Padalino, an American artist with an obsession of everything fluorescent. The museum was named after the 1968 Jimmy Hendrix album of the same name. This wonderful museum requires visitors to put on soft slippers and walk into a space that feels like a cave. Located in a small cellar, it has a dark, microcosmic collection of objects that are showcased in multicolored cave. There are several spaces created within and innumerable vibrant colors. The Electric Ladyland transports visitors back to the psychedelic world of the 70s. It is an interesting space with a number of fascinating minerals to observe and enjoy.
---
Amsterdam Cheese Museum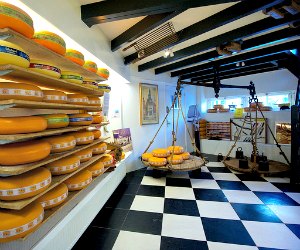 Prinsengracht 112, Amsterdam
Located close to the Anne Frank House is a small Amsterdam museum that is dedicated to Dutch Cheese. The Amsterdam Cheese Museum features sellers dressed in quaint traditional clothes and features a shop that sells a good variety of cheese. Although the museum itself is quite small, it is still an interesting place to visit when in Amsterdam. It offers visitors the opportunity to see and learn more about the impressive variety of Dutch cheeses. Visitors can also freely taste different cheeses and compare their merits. Dutch cheeses have a tradition of as long as 600 years. The names of local cheeses are often derived from various cities in the country such as Old Amsterdam, Maasdam, Maaslander, leyden, Leerdammer, Edam and Gouda.
Cheese museum
by Eugene Phoen.