Things to Do in Amsterdam in May 2023

Things to do in Amsterdam in May 2023 are just countless and are sure to make your trip to Amsterdam unforgettable! May is rightfully considered the best month to visit Amsterdam! For music lovers, you can catch rock, pop, and classical concerts including world famous headliners like Sam Smith, Pentatonix and Depeche Mode. If you're a nature enthusiast, be sure include world-famous Keukenhof Gardens into your things to do list, where you can feast your eyes on a spectacular display of blooming flowers before they are closing the garden for the season of 2023 on May 14th.
---
Contents: Canal Tour with Captain Jack :: Amsterdam Concerts in May :: Keukenhof Gardens and Tulip Fields :: Liberation Day :: Visit the Countryside 
---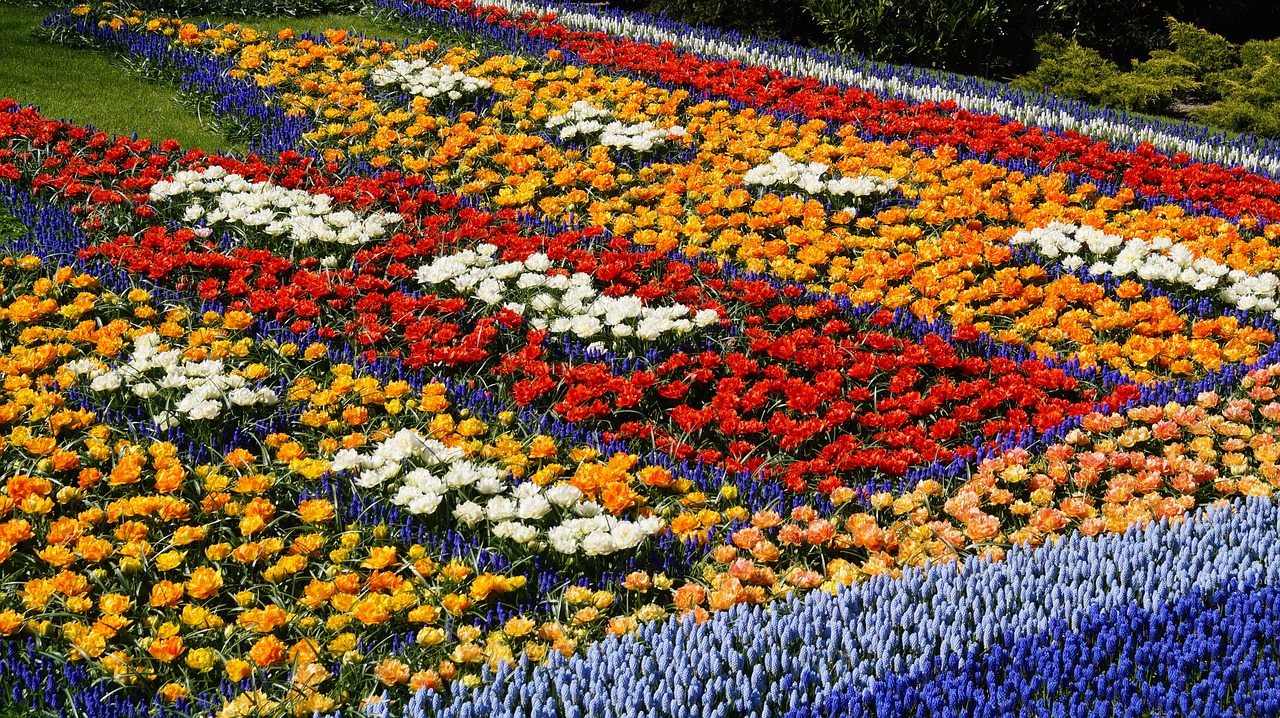 Keukenhof Gardens in May
May weather in Amsterdam is simply lovely with long, sunny days perfect for strolling and people-watching at outdoor cafes. However, you may expect occasional light showers with an average rainfall of 59 mm in May. May temperatures in Amsterdam vary between 12-16 C (53-60 Fahrenheit), but it can also get as warm as 20-22 Celsius (68-70 Fahrenheit) on the best May days. 
Take a leisurely stroll around Amsterdam city center and enjoy a refreshing drink on one of the many outdoor terraces. You can also catch street performers and watch Amsterdam come alive with excitement! The sunny weather is perfect for renting a bike and exploring Amsterdam like a local. You can cycle around the city and even venture out to the stunning countryside.
With so many amazing things to do, Amsterdam in May is the perfect destination for an unforgettable vacation. Let's go!
top three AMSTERDAM TOURS IN may 2023
---
TOP EVENTS AND ATTRACTIONS IN AMSTERDAM IN may 2023
Best amsterdam canal tour with captain jack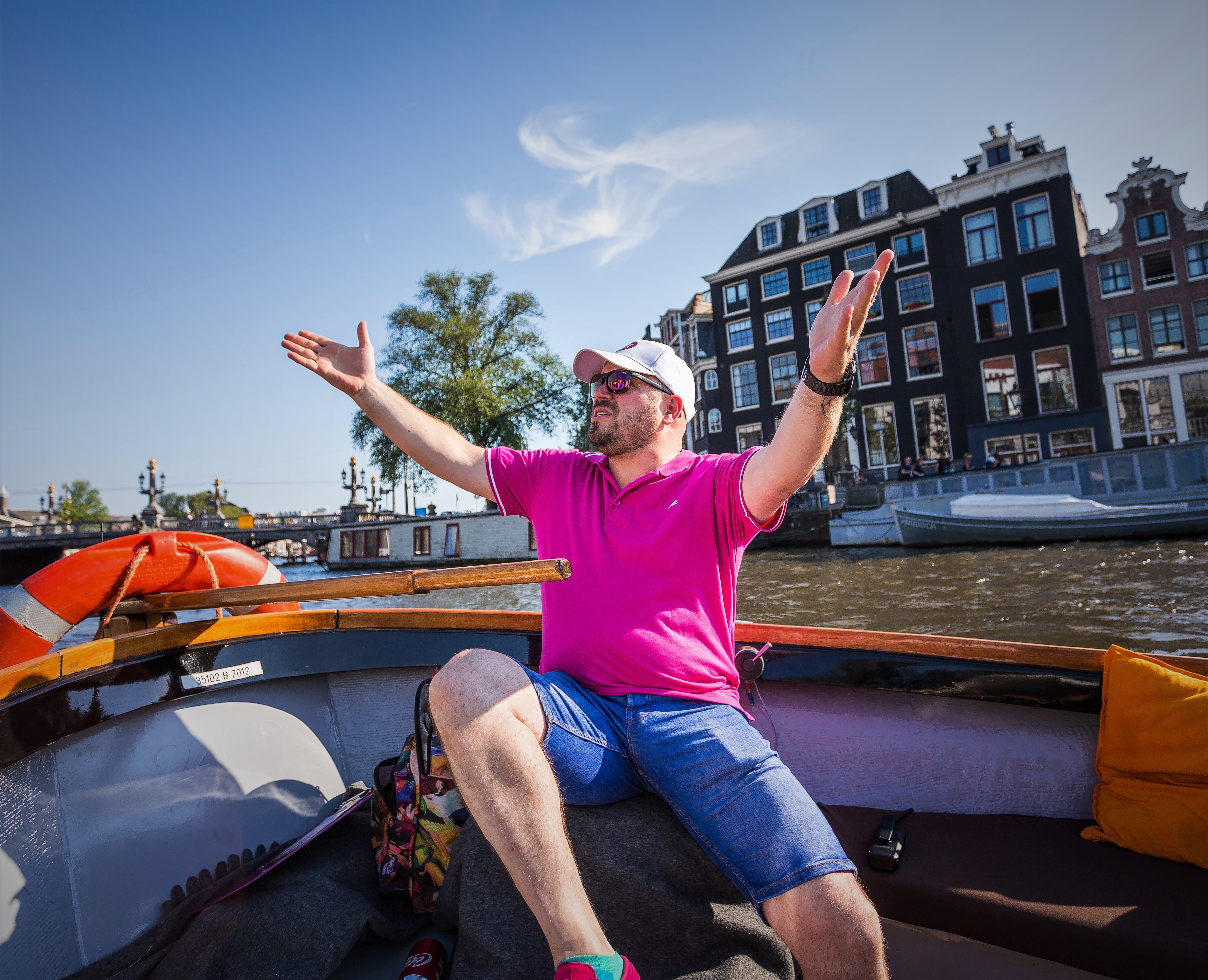 This is the most recommended canal cruise in Amsterdam, and on our FB group as well! TripAdvisor Award Winner in 2021 and 2022, VIATOR Traveller Choice Award Winner 2022, Captain Jack's team will take you on a jolly ride on the 100% electric cruise during this All Inclusive Canal Tour! With Captain Jack at the helm, join this fun group (max 20) for a relaxing and enjoyable boat ride with family and friends through the canals of Amsterdam. But this isn't just any ordinary boat ride - every tourist will be introduced to typical Dutch bites and drinks, while Captain Jack shares stories and history with a touch of humor. Discover the rich history of Amsterdam and more, while also meeting guests from all over the world who all speak English. As Captain Jack and his team entertain you with amazing facts, funny and exciting stories, you're guaranteed to have a great time on this unique tour!
Book this canal tour on VIATOR here
---
best amsterdam concerts in may 2023
May 1 - Joshua Basset

Young American pop star and "High School Musical" actor, who wrote the Billboard hit "Lie, Lie, Lie" will give a concert in Amsterdam this May - BUY TICKETS
May 3 - Sabaton
One of Amsterdam headliners this spring, Sabaton is a Swedish power metal band that is recognized as one of the leaders of the "Big Four" of the genre, alongside Powerwolf, HammerFall, and DragonForce. With their epic and historically-inspired lyrics, Sabaton has amassed a loyal fanbase and continues to tour and release new music - BUY TICKETS
May 5-6 - Arctic Monkeys
Arctic Monkeys are scheduled to give a highly-anticipated concert in Amsterdam, bringing their dynamic live performance and hit songs to fans in the city. Arctic Monkeys, the British indie rock sensation, have won multiple best performance awards for their chart-topping hits such as "Do I Wanna Know?" and "Four Out of Five" - BUY TICKETS
May 9 - Sam Smith
Sam Smith is a British singer and songwriter known for their soulful voice and emotionally charged ballads, such as "Stay With Me" and "I'm Not The Only One". Their upcoming concert in Amsterdam is part of their world GLORIA tour  - BUY TICKETS
May 11 - Pentatonix
Pentatonix, the Grammy-winning a cappella group, is set to perform at their upcoming concert in Amsterdam, showcasing their unique vocal arrangements and pop-inspired sound. Fans can expect to hear hits from their extensive catalog, including "Can't Sleep Love" and "Hallelujah" during their 2023 concert tour - BUY TICKETS
May 13 - K's Choice

Hello Amsterdam! K's Choice, the Belgian rock band with gold and platinum albums, is set to bring their signature sound to Amsterdam, featuring their best-known hits like "Not an Addict" and "Everything for Free" during their upcoming concert in May 2023  - BUY TICKETS
May 16, 18 - Depeche Mode
Can't miss this! Iconic British electronic band Depeche Mode is set to perform in Amsterdam as part of their long-awaited album "Memento Mori" promotion tour. As members of the Rock and Roll Hall of Fame, their unforgettable hits like "Personal Jesus" and "Enjoy the Silence" will surely make for an unforgettable concert experience - BUY TICKETS
May 27 - Bruce Springsteen
Bruce Springsteen, the American national Rock Icon, multiple Music and Cinema awards winner, and Songwriters' and Rock and Roll Hall of Fame member, will be performing in Amsterdam in May 2023 - BUY TICKETS 
Check out our full Amsterdam Concert Schedule following this link!
---
keukenhof gardens and tulip fields in may 2023
Among other things to do in Amsterdam in May 2023, visiting the Keukenhof Gardens is an absolute must-do! The famous Holland gardens cover an area of 32 hectares and are situated in Lisse, a town in the Dutch province of South Holland, featuring more than 7 million bulbs in bloom, including tulips, hyacinths, daffodils, and other spring flowers. Keukenhof Gardens are carefully landscaped and designed, and in addition to the stunning flower displays, they also feature various art installations, exhibitions, and events.
Visitors can spend hours wandering through Keukenhof Gardens, taking in the sights, sounds, and smells of spring. There are also guided tours and audio tours available to learn more about the history and significance of the gardens. The gardens are accessible by public transportation or by car, and there are plenty of food and drink options available on-site - or you can always hop on a special flower-themed bus going to Keukenhof from Amsterdam! 
Keukenhof Tulip Blossoms
In May, the tulip fields surrounding Amsterdam come alive with an explosion of color, fragrance and beauty. The vast array of colors and patterns of the tulips is truly breathtaking, and there are few sights more iconic to the Dutch landscape than fields of blooming tulips in the spring. It's no wonder why this is such a popular time of year to visit Amsterdam and the surrounding areas.
Imagine biking through the blooming tulip fields of Amsterdam in May... The colorful flowers seem to stretch out as far as the eye can see, painting the landscape with vibrant hues. The cool breeze in your hair, the warm sun on your face, and the sweet fragrance of the flowers in the air make for a truly unforgettable ride. 

Or riding an open-air, two-seater Renault Twizy electric car through the Netherlands' iconic tulip fields... As you navigate through the fields, immerse yourself in a self-driving audio tour, learning about the history and significance of the colorful flowers. With the wind in your hair and the tulips at your feet, this is a truly unforgettable and inspiring way to explore the Dutch countryside!
---
Liberation Day Festival 2023
When: May 5, 2023 from 14:00 till 23:00
Where: Westerpark, 1014 DA Amsterdam
One of the top things to do in Amsterdam in May, and one of the city's largest events, Het Vrije Westen Festival is located in Westerpark and is a must-see for music lovers. Liberation Day Festival features live performances by both upcoming and established Dutch musicians, including singer-songwriters, rock bands, hip-hop artists, and soul singers, spread over several stages, both indoor and outdoor. You can jump up and down to the biggest pop acts in the Netherlands or take your family to the Family Vrijheidsplein (Freedom Square) for a more kid-friendly experience. Make sure to enjoy the lively atmosphere and music-filled day that celebrates the country's liberation.
More details on the Liberation Day Festival website
Why do Dutch people celebrate Liberation Day? Liberation Day, known as "Bevrijdingsdag" in Dutch, is an important public holiday in the Netherlands that takes place annually on May 5, following Remembrance Day on May 4. The day commemorates the country's liberation from Nazi occupation after World War II and is marked with a variety of celebrations across the country, including events, parades, and music festivals. As it is a public holiday, most businesses and schools are closed, allowing the general population to participate in the festivities. Liberation Day is a time to celebrate peace and security, and to remember the sacrifices made by those who fought for freedom during the war.
---
Visit the dutch CountrySide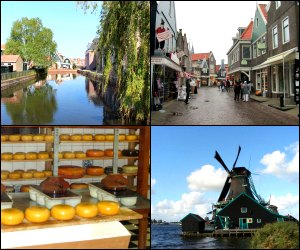 In May, the Dutch countryside around Amsterdam is a wonder to behold and should be on your list of things to do on your Amsterdam trip in 2023! The weather is perfect for spending time outdoors, and the vibrant flowers welcome you with sparkling colors. Hop on a bike, and embrace your inner Dutch by exploring the lush green fields, tranquil canals, and quaint villages. The scenery is truly breathtaking, with winding paths leading you through the picturesque landscape. Embark on a bike tour, and feel the wind in your hair as you pedal through this idyllic paradise. The countryside of Amsterdam is a refreshing change from the hustle and bustle of city life, and an experience that will leave you in awe of the beauty of nature.
---