Things to Do in Amsterdam - May 2015

Some of the coolest things to do in Amsterdam in May 2015 include: rock, pop concerts and classical concerts, enjoying the flowers at the Keukenhof Gardens, strolling around the center and enjoying a drink on one of the many big terraces outside. See the people performing on the street and watch the city come alive.

Good weather also brings a good opportunity to rent a bike and see the city like the Dutch people do. Bike around, go even outside the city center and see the  beautiful countryside of Amsterdam. Whatever you decide to do, there are plenty of things to do in Amsterdam  in May!
May Concerts

There are plenty of rock and pop concerts scheduled in Amsterdam this May at Ziggo Dome and Heineken Music Hall.
May 20 - 5 Seconds of Summer
Popular Australian pop-rock\ pop-punk band is coming to town for just one concert.  They are young, but their debut hit "She Looks So Perfect"  has topped the charts in Australia, New Zealand, Ireland and the United Kingdom at 2014.
May 28-29  - Arianna Grande
One of the hottest rising American pop-stars comes to Amsterdam, giving 2 shows at the end of May.  Singer's achievements include Best Pop Video" at the 2014 MTV Video Music Awards, " Song" and "Best Female" at the prestigious  2014 MTV Europe Music Awards, and two Grammy Awards nominations,  to name a few.
---
Club Events and Festivals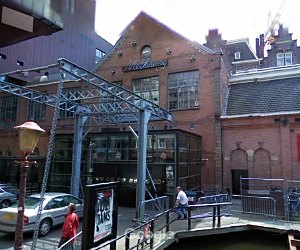 May is a great time for partying at Amsterdam nightclubs! DJ's and musicians performing at top nightclubs Melkweg and Paradiso include Anthony B, Thomas Azier, Lisa Stansfiel,  Morten Harket, Band of Heathens, AMos Lee. 
Plus, on May 9 and 10, Paradiso will be hosting its annual festival of indie music, a great chance to enjoy a variety of music in the rock, pop, and other music.
---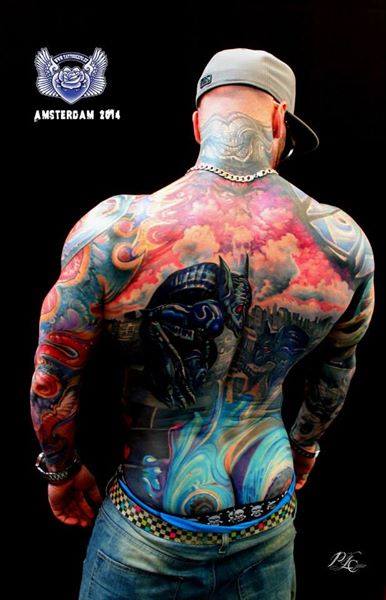 Amsterdam Tattoo, Art and Street Art Convention 2015

When: May 29th, May 30th and May 31st

Where: RAI Amsterdam
Famous tattoo artists with unique tattoo designs from all the Europe will be participating in the Tattoo, Art and Street Art Convention 2015 that will be a major tattoo event in Amsterdam this year. You can get a professional tattoo from the world's best tattoo artists, enjoy Steampunk art or watch one of the versatile live shows. From body art to piercing, the Tattoo Expo 2015 has exhibits for every tattoo art enthusiast!

Find hotels near Tatoo Expo 2015
---
Visit the Country Side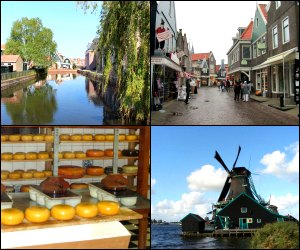 May comes with nice weather to spend outside and flowers that will welcome you with sparkling colors. Grab a bike, become Dutch and use your leg power to see more than buildings and people.
The country side of Amsterdam is really within reach and a really beautiful  change in scenery.
Among the best things to do in Amsterdam in May 2014 would be to follow the scenic paths and visit pitoresque villages is to take one of the incredibly popular bike tours of the Dutch countryside.
---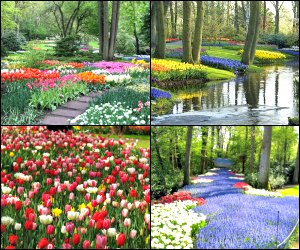 Price: from 35 EUR - Duration: 5 hours and more
April is THE Season to see the colorful tulip fields in Netherlands and the best way to do it is to visit the famous Keukenhof Gardens.

Take gorgeous photos at the spectacle of endless fields of  tulips, with their vibrant colors and beautiful arrangements. This is the most popular  place among tourists of Amsterdam, and one of the most  photographed eyesights in Europe!
The best time to visit Keukenhof Gardens is between the end of March until the end of May.

The Keukenhof gardens are located about one hour from Amsterdam if travelling by car.
I hope you enjoyed my selection of things to do in Amsterdam in May 2015!