Things to Do in Amsterdam in July 2023

Greetings to all Amsterdam visitors in July 2023! The city offers an abundance things to do in Amsterdam for a fantastic summer vacation in July 2023. Whether you're seeking the finest Amsterdam tours or curious about the top things to do during a short weekend trip in Amsterdam this summer, rest assured, you will find it here. In July, Amsterdam is buzzing with tourist crowds! This city has an array of activities to embrace the beauty of the city, from boat tours to museum visits, perfect for exploring during the hot summer months. For a unique experience, consider staying in a houseboat instead of a traditional hotel, offering a charming and adventurous accommodation option. If you're in the mood for an exhilarating outdoor venture, a canoe trip through the picturesque countryside promises an unforgettable experience. In July 2023, Amsterdam hosts a vibrant lineup of events and concerts, featuring eagerly anticipated performances by Coldplay, Hozier, Iron Maiden, J.I.D, and an array of captivating summer festivals to indulge in. Need to cool down? There are awesome beaches just a short drive from the city. Let's go!
---
Contents: Top 3 Amsterdam Tours :: Visit Artis Zoo in Amsterdam :: Amsterdam Concerts in July :: Amsterdam Houseboats :: Amsterdam Festivals in July :: Best Beaches Around Amsterdam :: Amsterdam Wetlands Canoe Tour
---
In July, every Amsterdam visitor experiences warmer summer weather, making it the perfect time for outdoor exploration and immersing yourself in the city's culture. It's midsummer, meaning hot and sunny days! Also, it's important to note that July is a popular tourist month, resulting in larger crowds and potential queues at popular attractions. To make the most of your visit, stay hydrated, apply sunscreen, and be cautious of the high temperatures that can reach over 30°C (80°F). With average highs of 22°C (71.6°F) and lows of 13°C (55.4°F), you can expect a comfortable climate during your adventure in Amsterdam.
For all the information you need about Amsterdam in July 2023, you've come to the right place! Whether you're strolling through the historic landmarks or uncovering the serene countryside, this month guarantees an unforgettable adventure. Let's go!
TOP THREE AMSTERDAM TOURS IN july 2023
---
TOP EVENTS AND ATTRACTIONS IN AMSTERDAM IN july 2023
artis royal zoo - oldest zoo in europe
Location: Plantage Kerklaan 38-40, 1018 CZ Amsterdam
Price: from 21 Euros, free for kids under 3 years old
Established in 1838, Artis Royal Zoo proudly claims the title of Europe's oldest zoo. This historic attraction invites families to embark on a captivating journey through nature right in the heart of the city. With diverse animal collections, including the last quagga, and 27 historic buildings, Artis offers an immersive and educational experience. Visitors can explore a botanical garden, aquarium, planetarium, and Micropia for added attractions. As a member of various zoo associations, Artis demonstrates its commitment to conservation and the wonder of the natural world.
To get to Artis Zoo, you have a few convenient options. Tram 14 will bring you directly to the ARTIS stop, located near the main entrance. Alternatively, you can take Tram 7 or 19, which stop at Alexanderplein, a short ten-minute walk from ARTIS. If you prefer the metro, the nearest station is Waterlooplein, and it's just a ten-minute walk to the zoo. Don't miss this delightful summer activity for kids and families!
Read about other top attractions in Amsterdam
---
BEST AMSTERDAM CONCERTS IN july 2023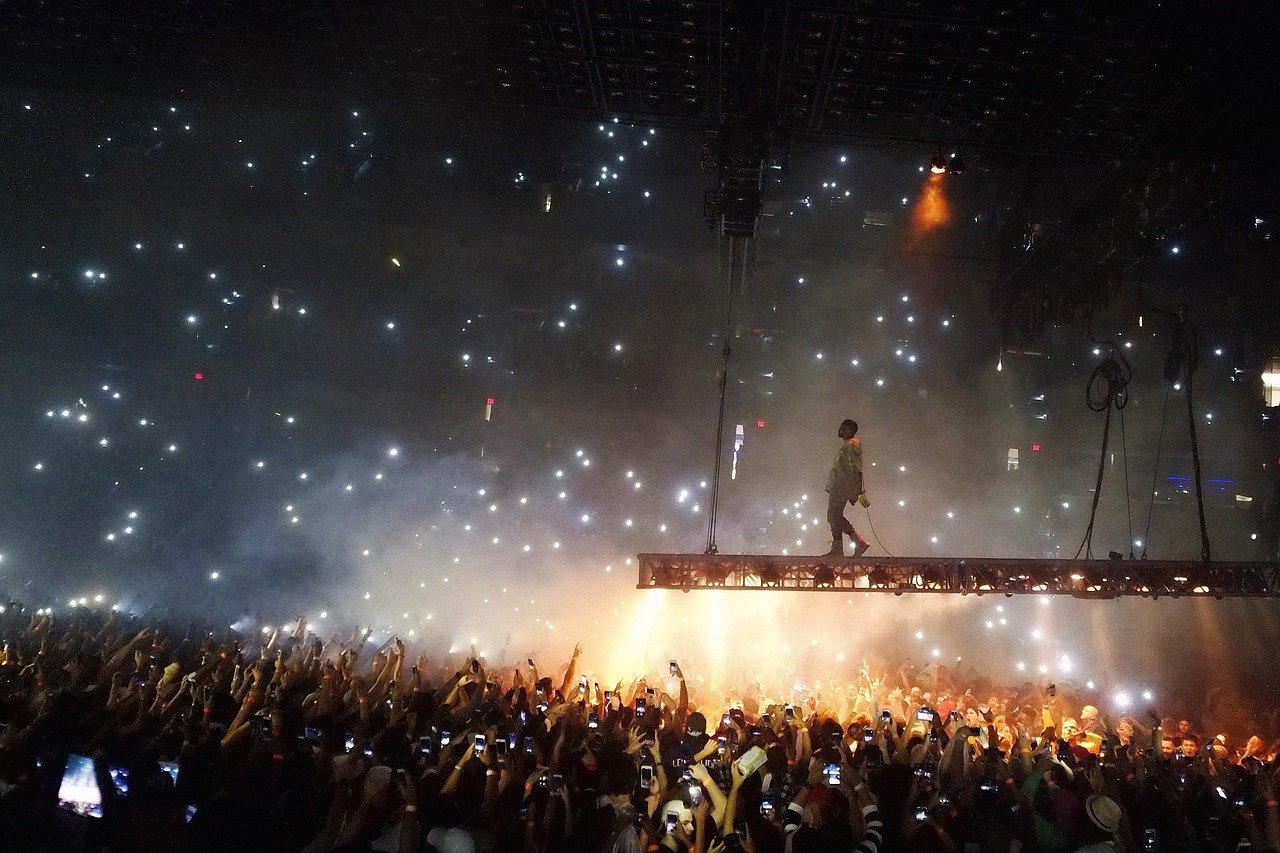 July 11, 2023 - Iron Maiden

Legendary English heavy metal band Iron Maiden will bring their iconic "The Future Past Tour" to Amsterdam in July 2023, delivering an unforgettable experience for heavy metal fans. With an impressive 2,500 live shows and timeless hits like "The Number of the Beast", "Run to the Hills", and "Hallowed Be Thy Name", Iron Maiden continues to elevate heavy metal to an art form, cementing their status as one of the greatest metal bands in history - BUY TICKETS
July 15, 2023 – Raccoon
Dutch band Racoon, known for their popular hits "Feel Like Flying" and "Love You More," will be performing in Amsterdam as part of their "Theatertour" in July 2023. With a devoted following and a reputation for delivering unforgettable live experiences, Racoon's upcoming concert is expected to be a highlight of the summer music season, combining catchy melodies, emotive lyrics, and powerful instrumentation - BUY TICKETS
July 15, 16, 18 and 19, 2023 – Coldplay
British rock band Coldplay will bring their "Music of the Spheres" world tour to Amsterdam in July 2023, showcasing their genre-bending music and captivating live performances. With over 100 million albums sold worldwide, the band will treat fans to popular hits such as "Higher Power," "Adventure of a Lifetime," and "The Scientist," accompanied by stunning visuals. Combining diverse musical styles like electronica, ambient, pop, R&B, classical, and progressive rock, Coldplay's unique sound has evolved over the years, making their Amsterdam concert a must-see experience that will enchant music lovers of all generations - BUY TICKETS
July 19, 2023 - Hozier
Hozier's highly anticipated Unreal Unearth Tour is set to arrive in Amsterdam in July 2023, captivating fans who eagerly await the soulful blend of folk, soul, and blues that define Hozier's music. With his intimate and emotional performance style, the concert promises an unforgettable experience, showcasing both his classic hits and newer material. This Amsterdam show is a highlight of the global tour, which is taking Hozier to cities worldwide - BUY TICKETS
July 25, 2023 - J.I.D.

J.I.D. is set to perform in Amsterdam in July 2023, and fans are excited to see him live. The rapper's collaborations with Imagine Dragons on "Enemy" and Doja Cat on "Options" have been major hits, showcasing his versatility and unique style.J.I.D. has been making a name for himself in the hip-hop scene with his thought-provoking lyrics and dynamic flow. His live performances are known to be energetic and engaging, and Amsterdam fans are sure to experience that firsthand - BUY TICKETS 
Check out our full Amsterdam Concert Schedule following this link!
---
Amsterdam houseboats - stay afloat!
Amsterdam houseboats, a captivating cultural phenomenon, offer tourists a unique and memorable experience in the heart of the city's canals. These "floating houses" present a novel way to explore Amsterdam's maritime heritage and vibrant atmosphere during your visit. With prime waterfront locations and a tranquil retreat amidst the bustling city, renting a houseboat provides an unparalleled opportunity to embrace Amsterdam's enduring connection to the water while creating lasting memories of a one-of-a-kind trip.
Here are three advantages of choosing a houseboat for your stay in Amsterdam:
1. Unique and Memorable Experience: Living on a houseboat in Amsterdam allows you to immerse yourself in the city's rich maritime culture, creating lasting memories of waking up to the gentle sway of the canal and picturesque views.
2. Prime Waterfront Locations: Houseboats are often moored in prime locations, providing easy access to the city's iconic canals and attractions, enhancing the overall enjoyment of your trip.
3. Tranquil Retreat in the Bustling City: Amidst the energetic atmosphere of Amsterdam, a houseboat offers a peaceful sanctuary, allowing you to relax and rejuvenate after a day of sightseeing.
Featured Amsterdam Houseboat - tante piet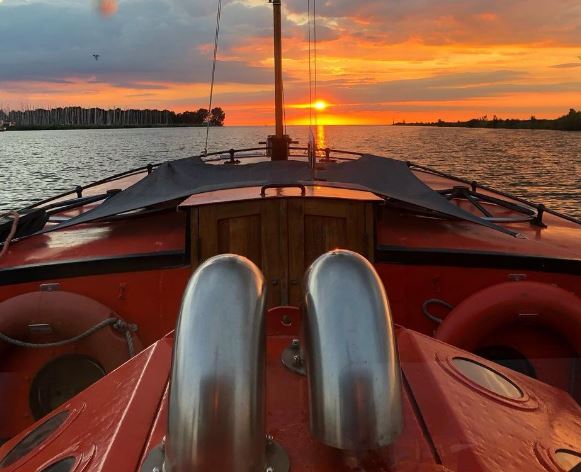 Houseboat Tante Piet is a stylish and comfortable accommodation located in Dijksgracht, Amsterdam. It has two bedrooms, two en-suite bathrooms, and can accommodate up to four guests. Despite its central location, it offers a peaceful atmosphere. The houseboat is just a five-minute tram ride away from the central station. It features a sunny garden, deck terrace, and allows smoking and BBQ. Sietske, the friendly host, provides helpful recommendations and a warm welcome to guests.
---
amsterdam summer festivals in july 2023
Amsterdam's famous music scene thrives in summer 2023 with numerous exciting music festivals for all tastes! From electronic beats to urban sounds and experimental music, there's something for everyone. These vibrant festivals create an unforgettable summer filled with music and celebration. One of the biggest is the Milkshake Festival in the end of July.
The Milkshake Festival - July 29 and 30, 2023 - Westerpark, Amsterdam
The highly anticipated Milkshake Festival is set to take place in Amsterdam's Westerpark in July 2023. Known for its multi-genre music lineup, this festival has gained popularity and has become a beloved event in the capital city. However, Milkshake Festival is more than just a dance festival; it carries a powerful message centered around respect, freedom, love, tolerance, and fun. Attendees can expect a vibrant atmosphere where diversity and inclusivity are celebrated. With its emphasis on creating a safe and welcoming space, the Milkshake Festival promises to be an unforgettable experience for all who attend.
---
best beaches around amsterdam

It's a hot July day, and you are dreaming about a cool sea breeze by the beach... While Amsterdam is not directly located on the coast, there are several beautiful beaches within a short distance from the city. Zandvoort aan Zee, Bloemendaal aan Zee, and Scheveningen are some of the popular beach destinations that can be easily reached by train or car. Each beach offers a unique atmosphere, from Zandvoort's vibrant beach bars and surfing scene to Bloemendaal's trendy beach clubs and relaxed vibe. Visitors can enjoy a day of sunbathing, swimming, beach sports, or simply strolling along the sandy shores. These beaches provide a perfect escape for locals and tourists alike, allowing them to unwind and embrace the coastal charm not far from Amsterdam's bustling city life.
Zandvoort aan Zee Beach, a popular destination located just 30 kilometers west of Amsterdam, offers a diverse coastal experience for visitors. Zandvoort is a charming Dutch coastal town, renowned for its long sandy beach along the North Sea. Known as a vibrant hub for young people, the beach boasts sandy dunes, food shacks, and opportunities for wave-taming fun. Additionally, visitors can explore the nearby Zuid-Kennemerland National Park, which features picturesque trails and the fascinating Kennemerduinen Visitor Center, designed in the style of a 7th-century farm. To the north lies Bloemendaal aan Zee, a smaller beach.
Bloemendaal aan Zee beach, in North Holland, Netherlands, is a popular seaside resort. It features a 4.3-kilometer sandy beach, including a 1-kilometer nude beach. Surrounded by Zuid-Kennemerland National Park's dunes, it lies between IJmuiden and Zandvoort. Despite summer traffic, visitors find the destination worthwhile. It offers a picturesque coastal setting and a range of beach activities. Bloemendaal aan Zee embodies the allure of the Dutch coastline.
If you are ready to go a bit further, visit Scheveningen beach! Scheveningen presents a modern seaside resort with an extensive sandy beach, a delightful esplanade, a pier, and a charming lighthouse. Renowned for water sports such as windsurfing and kiteboarding, the beach offers an idyllic spot for beachgoers year-round. Situated near The Hague, Scheveningen provides a perfect getaway with fish restaurants in the Scheveningen Harbour offering a dynamic setting for a delightful dinner. During the summer months, beach clubs host lively beach parties, adding to the vibrant atmosphere. Visitors can also enjoy renowned musicals and cabaret shows at the Circustheater and have a fun-filled evening at the casino. With beautiful beaches, inviting bars and restaurants, a lively pier, and numerous shops around, Scheveningen offers a vibrant coastal experience.
---
featured - amsterdam wetlands canoe tour

How about a poetic twist on this one?..
...The beauty of Amsterdam's Wetlands unfolds before you during a captivating 5-hour guided canoe trip! As you gracefully navigate through the Dutch countryside, a picturesque landscape reveals itself, adorned with charming villages, iconic windmills, and dense reeds. Along the way, a serene island beckons you to pause and indulge in a delightful picnic, featuring flavorsome local produce. Keep your senses attuned to the diverse bird species that inhabit the area, and take a refreshing dip in the inviting waters if you so desire. The tour concludes at the village house, where you can unwind and reflect on the memories made while enjoying a hot or cold drink. Throughout the journey, a knowledgeable guide illuminates the wonders of the region, making this small group tour an ideal choice for nature enthusiasts and those captivated by the history and wildlife of Amsterdam's Wetlands. Embark on an extraordinary exploration of this remarkable landscape and be entranced by its allure!
Read more about Day Trips Around Amsterdam
---
We hope that you enjoyed the summary of the activities we recommended for July 2023 in Amsterdam. Rest assured, we'll keep our events pages up-to-date throughout the year, bringing you the most thrilling concerts, tours, exhibits, and events. To ensure you stay informed about all our updates, kindly follow Amsterdam-2-Go by clicking on one of our social media buttons.
Image credits: