Amsterdam
> Nightlife
Amsterdam Nightlife Guide 2022

Amsterdam nightlife is the heartbeat of this city. You will find plenty if night clubs, famous DJ's, rock and pop concerts and many other things to do in Amsterdam at night.

Quick Links


There is so much possible in Amsterdam after midnight, and there are so many different kind of nightclubs, bars and coffeshops.

You'll see that the city is not just about pot and the Red Light District (although that, too!).


If you visit any city, you'll want to "feel" the city's heart, be part of it and go with the flow. With these tips you can  easily find a perfect venue to spend a few wonderful hours in Amsterdam.
The real nightlife starts after midnight, that's the time the most clubs open their doors. But most people go onto the streets hours earlier to enjoy a drink in one of the bars or coffee shops.
Enjoy my selection of the best locations and things to do in Amsterdam after dark!
Amsterdam Nightlife Events 2022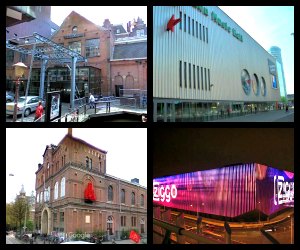 Wondering what's on in Amsterdam's night clubs in 2022, or which DJ's or headliners perform? Check out this calendar of concerts, DJ's and events taking place at prime clubs at night!
Tip: Amsterdam nightclub dress code is not very strict - no tux needed  to get to most clubs! As long as you aren't wearing snickers and sports pants, but rather a smart shirt, nice pair of pants, or even nice jeans  you won't have any problem! If this is a special  event, dress code will be specified in advance.
Schedule of Live Music Concerts in Amsterdam
---
Red Light District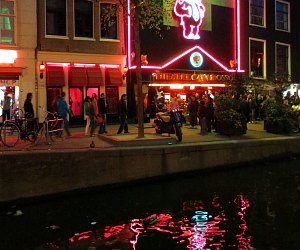 Red Light District, or Rossebuurt in local speak, with its pubs, clubs, sex shops and girls is the essential part of Amsterdam nightlife.
You can explore it on your own, or take these affordable tours with professional tour guides who will show you the best and most interesting places.
More About Amsterdam Red Light District

---
The Best Amsterdam Night Clubs

Amsterdam nightlife can be best enjoyed in few very hot nightclubs. They offer a wide variety of music genres and there will be always something for you too!

Some of the big music centers we feel we should share with you are Melkweg and Paradiso. These two music centers are located at Leidseplein and well known also in the international world.
Melkweg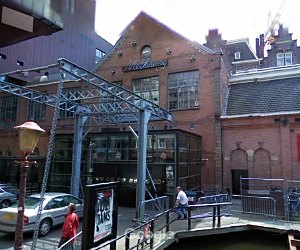 Melkweg is across the street from the Sugar Factory (Lijnbaansgracht) and it is also a cultural center. Located in a former warehouse and divided into several spaces with different music and concerts going on.
It is a great spot to check out if you are in Amsterdam for its nightlife!

Current events at Melkweg
---
Paradiso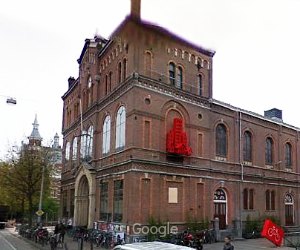 Paradiso is an old timer in the dance industry and the heart of Amsterdam nightlife. Located in an old church! They host great concerts here and they have a great atmosphere, good sound and good music.
I you love to dance, this is the place for a good night of dance!

Current events at Paradiso in Amsterdam
---
Leidseplein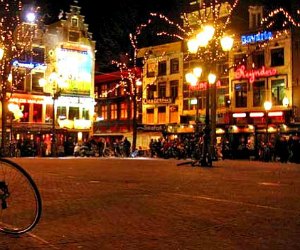 A good place to star your Amsterdam nightlife escapade  is the Leidseplein. Here you will find plenty of places to eat and drink. In the summer months, when the weather is nice, there are large terraces outside where you can sit and watch street performers doing their act. Drink some beer and relax!
Music and dance lovers can enjoy the Leidseplein too, because you can find a lot of bars, pubs and big and small nightclubs on and around this plaza. I love the Leidseplein for its very relaxed way of enjoying the Amsterdam nightlife. Everything is close together and you can find all sorts of venues at walking distance.
More About Leidseplein
---
The Best Amsterdam Bars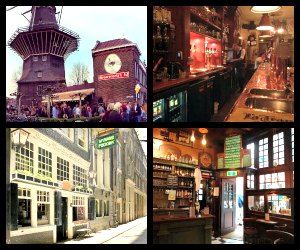 If you start your Amsterdam nightlife at the Leidseplein, just walk around and see what's out there. Some famous Irish bars can be found here. Hoopman's Irish bar is located right on the Leidseplein and on the other side you will see Bulldog Grand Café. Bulldog is a quick growing company that started out in a basement and grew into a grand cafe, coffee shop, hotel and has already five locations.
In the Korte Leidsedwarsstraat you can find thr famous Jazz club named Cafe Alto . Here you can listen to live jazz music in the cozy and relaxed atmosphere.
Another great "brown café" to hang out is Café the Waard. Here you can get your coffee during the day, the meal of the day for lunch and in the evening relax at their huge terrace or go dancing inside.
One of my favorites is Café the News. This is located on the Korte Leidsedwarsstraat and offers a place to have a drink and dance. A great variety of music is offered during the week and there is something for everyone.
---
The Best Coffee Shops of Amsterdam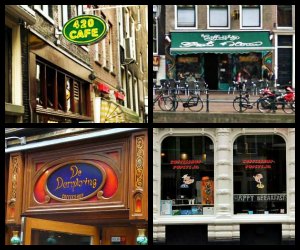 Coffee shops are the integral part of Amsterdam nightlife and the main reason for many tourists to come here. This is the place where you can try soft drugs such as marijuana or hash - in a comfortable environment and completely legally.
Keep in mind that you can safely get up to 5 grams of cannabis products - soft drugs such as marijuana, hashish or a space cake -  only in a coffee shop - don't try to get them or smoke anywhere else! You must be at least 18 years old to order those legally.

There are over 250 coffee shops in Amsterdam, and weed is not the only thing you can get there. Many coffee shops are appreciated for their friendly atmosphere, coffee and brownies!

Tip: if you are a beginner, keep in mind that coffee shops are not allowed to advertise cannabis products - simply ask the wait staff for a menu. Also you can't smoke cigarettes or drink alcohol in most coffee shops.
More about top coffee shops in Amsterdam

---
The best Gay Bars in Amsterdam
What about Amsterdam nightlife for gays and lesbians? Amsterdam is definitely a place that welcomes LGBTQ community.
The first gay bar opened in 1927 and the first gay wedding took place in 2001. Nowadays there are plenty of gay and lesbian bars and clubs to be found in Amsterdam.
In the first week of August, Amsterdam hosts its famous Gay Pride, with the annual gay canal parade on Saturday. This attracts almost as much visitors as Queen day in Amsterdam.

Most popular gay clubs can be found at the Reguliers Dwarsstraat and around the Rembrandplein.
Pub Soho is an example of a gay bar located at the Reguliers Dwarsstraat. This street is famous for its gay and lesbian bars and clubs. Other Amsterdam nightclubsclubs for gays and lesbians can be found around (F and J) Café Rouge between Amstel and the Rembrandtplein. In the Amstelstraat (off Rembrandtplein) you can find the famous Vive-la-Vie lesbian club.

---