Amsterdam

>
Shopping
> Christmas Markets in Amsterdam
CHRISTMAS MARKETS in Amsterdam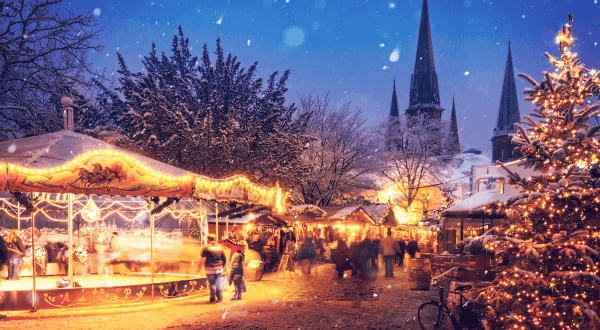 Christmas time in Amsterdam is perfect for winter tourism - everything is open, the holiday vibe fills the air, and the city is so inspiring and gorgeous, with festive lights reflecting in the canals, and holiday cheer everywhere! Christmas markets in Amsterdam are your ultimate solution to add on Amsterdam visit experience. They are all about heartwarming Christmas family fun, street food snacks, unique gifts, souvenirs and music. So get your winter clothes on, make sure to check the opening dates and schedules, get into your holiday spirit, and go visit the best Christmas markets in Amsterdam!
Here are the most popular Christmas markets in Amsterdam:
You can also jump to Useful Tips for Winter Markets or check out the map below.
The Amsterdam Winter Paradise

RAI Amsterdam Convention Centre gets transformed indoors and outdoors for two weeks in December to get the Christmas Spirit going. Live music shows, theater, cinema and spectacular Ferris Wheel to observe Amsterdam daily or in the evening. For the active visitors there are indoor/outdoor skating tracks, cross country skiing and curling. You can spend there your whole day!

Open on: December 15th, 2022 - January 1st, 2023

Where: RAI, Europaplein (see the map)
Get tickets to Winter Paradise!
Ice village market (rijksmuseum)

This Christmas market  usually opens for one week in December. Conveniently located in front of the Rijksmuseum (National museum of Netherlands) in the south borough of Amsterdam, Mostly outdoor market, where you can buy souvenirs and Christmas themed gifts. If you get a little cold, you can take a skating ride on a huge ice rink, or simply enjoy authentic food and drinks at warm  chalets! This is one of the most popular places for Amsterdam guests to skate, however - please note - it may get easily overcrowded, especially on the weekends. 
Open on: 14-26 December 2022

Where: Museumplein (see the map)
Funky Xmas Market

This Market is a Christmas edition of the well known Sunday Market. Live music, hot beverages for cold winter, food tasting, workshops and all the great city market products - fashion items, home design products, food and Art. Christmas shopping at its best!
Open on: December 4th, December 18th in 2022, and every first Sunday of a month.

Where: Westergasfabriek (see the map)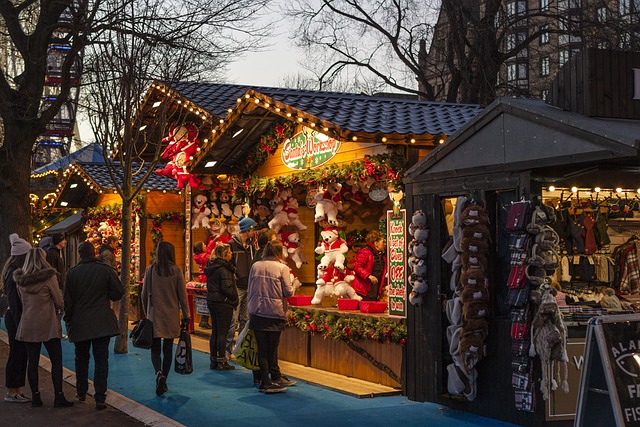 Pure Markt (Winter Market)

Pure Markt is a famous traveling market which will attend Christmas in Amsterdam for only one day in Park Frankendael. You will take a stroll between the market rows to meet a group of selected vendors from Netherlands and other countries,  who take pride in crafting artisan fine foods and exclusive design gifts, sell the purest, organic and handmade products. There is also a remarkable vintage items section.
Open on: December 18th in 2022

Where: Park Frankendael (see the map)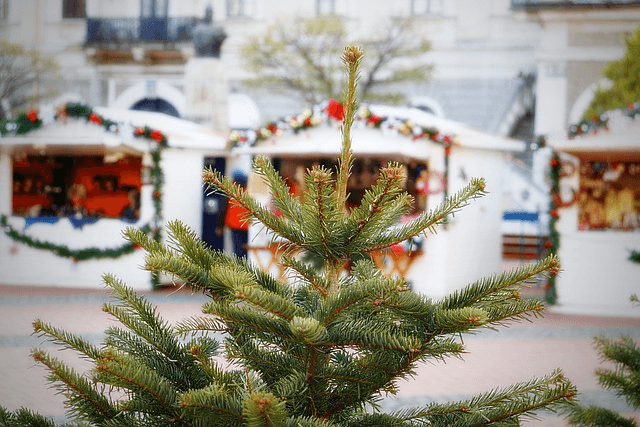 Museum Market (Christmas Edition)

Located at Museumplein (amidst three most important city museums), this market is dedicated to Art and Design items by local artists. If you are visiting one of the museums, you will definitely see this Christmas market! If you are in the mood for Art, live Music and some snacks - this place is for you! This is a year-round market that is absolutely must-visit in Amsterdam, and it runs monthly. You can find more information on the official website of the Museum market. 
Open on: 10 December 2022 for Chistmas edition, and every 3rd Sunday of the month 

Where: Museumplein (see the map)
USEFUL TIPS for winter market visitors

Plan to spend there a few hours - Christmas market stalls are a piece of art themselves, as vendors put a lot of effort in decorating their market places. You might find yourself hanging around the market for a while!
Dress warm: thermal layers, warm gloves, socks and boots. If you are planning to skate, then you might need a lighter jacket or a vest just for that - and don't forget the skates!
Most of the vendors accept credit and debit card payments, however, it's worth to have some cash on you in case it is more convenient. Also, you might need those coins for arcade games or a jukebox!
Keep your valuables close to you and safe - there are still pickpockets around!
If you feel hungry, there are always cafeterias and nice little restaurants at the close reach, as well as a lot of authentic food sold at the Christmas markets themselves! Hot chocolate is a must.
map of christmas markets in amsterdam
other winter activities in amsterdam